GO NADS!
The Rhode Island School of Design (RISD) isn't short on famous alums: the prestigious art school's graduates include glass sculptor Dale Chihuly, street artist Shepard 'I did those Obama HOPE posters' Fairey, and every original member of the Talking Heads.  What it doesn't have is a super-strong athletics program, which is why its sports teams […]
Victoria Groce: From Geek Bowl Champion to The Chase
Just before another season of The Chase kicks off on ABC, the network announced that OG Chaser Mark 'The Beast' Labbett would not be returning. That wasn't the game show's only offseason shakeup, because three new Chasers were selected to join returning Chasers Brad Rutter and James Holzhauer. The newest cast members include Jeopardy! Tournament […]
Uke Gotta Check This Out
By the time Cliff Edwards was cast as a top hat-wearing cartoon cricket in Disney's animated Pinocchio flick, he was already well-known on the vaudeville circuit, had appeared in dozens of movies, and had scored a No. 1 hit with his recording of "Singin' in the Rain." And well before he gave his voice to […]
All Hail Larry
The government of the United Kingdom has written a lengthy history of 10 Downing Street, the 330-plus year old building that serves as both the residence and office of the Prime Minister. The official gov-dot-uk website lists some of the notable figures that have lived in the historic building, including, well, a bunch of Prime […]
By Your Powers Combined
In mid-March, the Captain Planet Foundation (CPF) celebrated its 30th anniversary with a massive gala in Atlanta, and it gave actor Jane Fonda its Exemplar award; honored Bill Nye (yup, the Science Guy) with the Superhero for the Earth Award; and presented White House Advisor Jerome Foster II with the Young Hero for the Earth […]
Cue the John Williams, Dude
In early May 2019, the California State Legislature voted to officially declare May 4 as "Star Wars Day," because apparently just typing "May the 4th Be With You" on Twitter every year wasn't enough for them. Oh yeah, and it was also because Disney's billion-dollar park, Star Wars: Galaxy's Edge was going to open at […]
Finally, a Reason to Play Golf
Golf's scoring system seems simple enough, even if your experience is limited to playing Golden Tee in the back of a Pizza Hut, or trying to putt a neon orange ball through a fiberglass clown's mouth. You know how it works: if you hit the ball, you count it as one stroke. If you swing […]
Let the Wookiee Win: A Star Wars Quiz at Dave & Busters
Geeks Who Drink & Dave & Buster's Inc. have come together to collaborate on one hell of an amazing night of Star Wars theme quizzes. Obviously, they're going down on May the 4th (be with you). So gather the crew, find a quiz near you & ENJOY! The Dave & Buster's Inc. brand is all […]
Ya know, Zodiacal Dust Cloud would be an epic band name.
In 2007, a student at London's Imperial College submitted his doctoral thesis, a 35 chapter, 48.000 word behemoth called "A Survey of Radial Velocities in the Zodiacal Dust Cloud." According to the introduction, he conducted his research into "the entire history of Zodiacal Light research" with "particular attention […] paid to the development of Doppler […]
Ever Heard of a Critter Supper?
According to the Arkansas Department of Tourism, Stuttgart (Pop. 8,720) is known as "the duck and rice capital of the world." So it makes sense, I guess, that on the weekend after Thanksgiving, those two nouns are enthusiastically combined when the annual Duck Gumbo Cookoff is held in the parking lot of a rice mill […]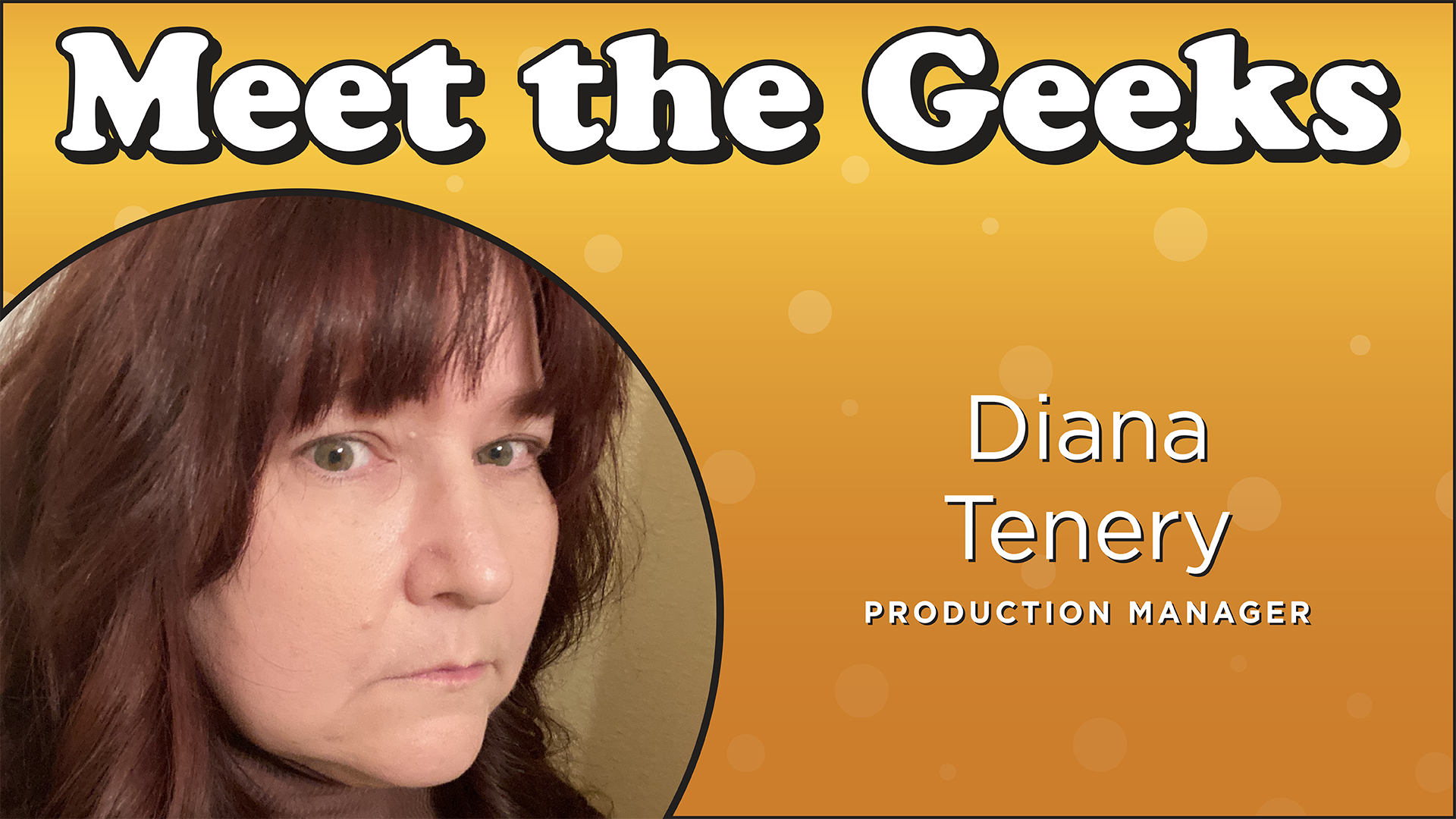 Meet the Geeks. It's Diana!
Admit it, the main reason you look forward to Fridays is because that means you might get to read another profile of another person who's part of the Geeks Who Drink team. Today does not disappoint, because we're talking to Diana Tenery, our indispensable (and insanely busy) Production Manager.Admit it, the main reason you look forward to Fridays is because that means you might get to read another profile of another person who's part of the Geeks Who Drink team.
Ya'll Ready for This?
When Steve Knutson originally heard that Tommy Boy records was releasing an album filled with the amped up, high BPM songs that are played in stadiums and arenas, he wasn't sold on it, not at all. "I thought it was the worst idea," Knutson, who was then the director of sales at Tommy Boy,  told […]
Happy National Scrabble Day!
In the early 1930s, the incredibly named Alfred Mosher Butts was a bored, out-of-work architect who decided that he'd use his endless amounts of free time to study the different kinds of board games. Butts (WE KNOW) wrote a lengthy analysis of these games, separating them into three categories: 'men on a board'-style games, numbers […]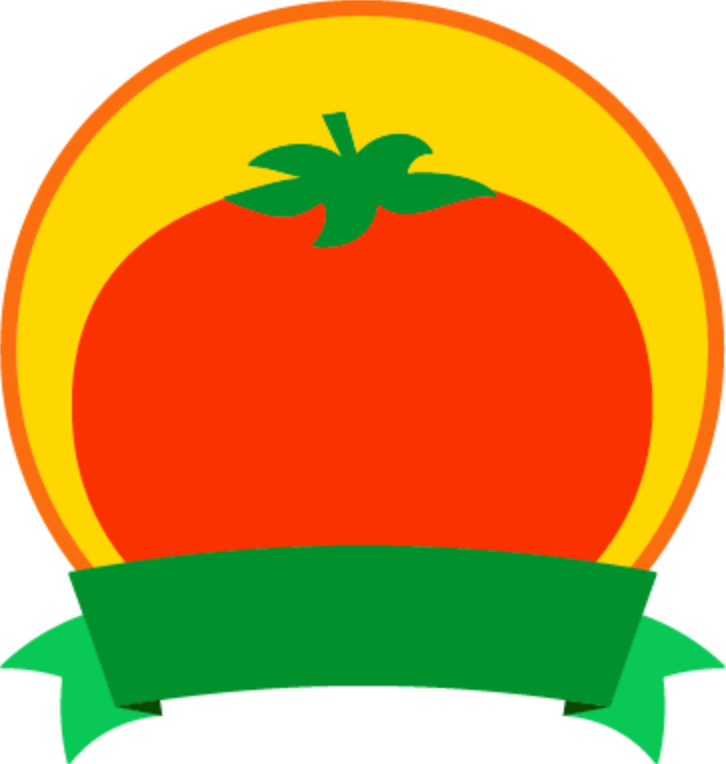 This Post is Certified Fresh
In the summer of 1998, Senh Duong was a twenty-something web designer who spent his free time trying to track down reviews of Jackie Chan movies that hadn't been released in the United States yet. As a longtime Jackie Chan fanboy, Duong was amped when Rush Hour — Chan's big American debut — was announced, and […]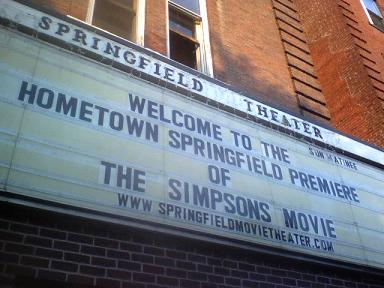 Springfield v. Springfield v. Springfield v. Springfield…
During its unprecedented (and, at times, exhausting) 33-season run, The Simpsons has never specified exactly which Springfield its title family lives in. That's why, when The Simpsons Movie was on the release calendar in 2007, its producers invited 14 different Springfields to compete to become that Springfield — THE Springfield — at least for one night. […]
All Hail the Sugar Golem
Last December, a representative from TikTok had to deny the existence of a so-called 'Kool-Aid Man Challenge' on the app, after news outlets in several states suggested that teens were running through people's fences, and smashing them in the style of everyone's favorite anthropomorphic drink pitcher. A spokesperson from TikTok undoubtedly sighed deeply before telling […]
Vincent Van Doh!
The Singer Laren Museum in Laren, in the tiny Dutch town of Laren, displays a well-curated collection that was donated by an art-loving American couple, Anna and William Singer. The Netherlands tourism board describes the museum as "a place to gather and celebrate the arts" — and one amateur thief decided that it was also […]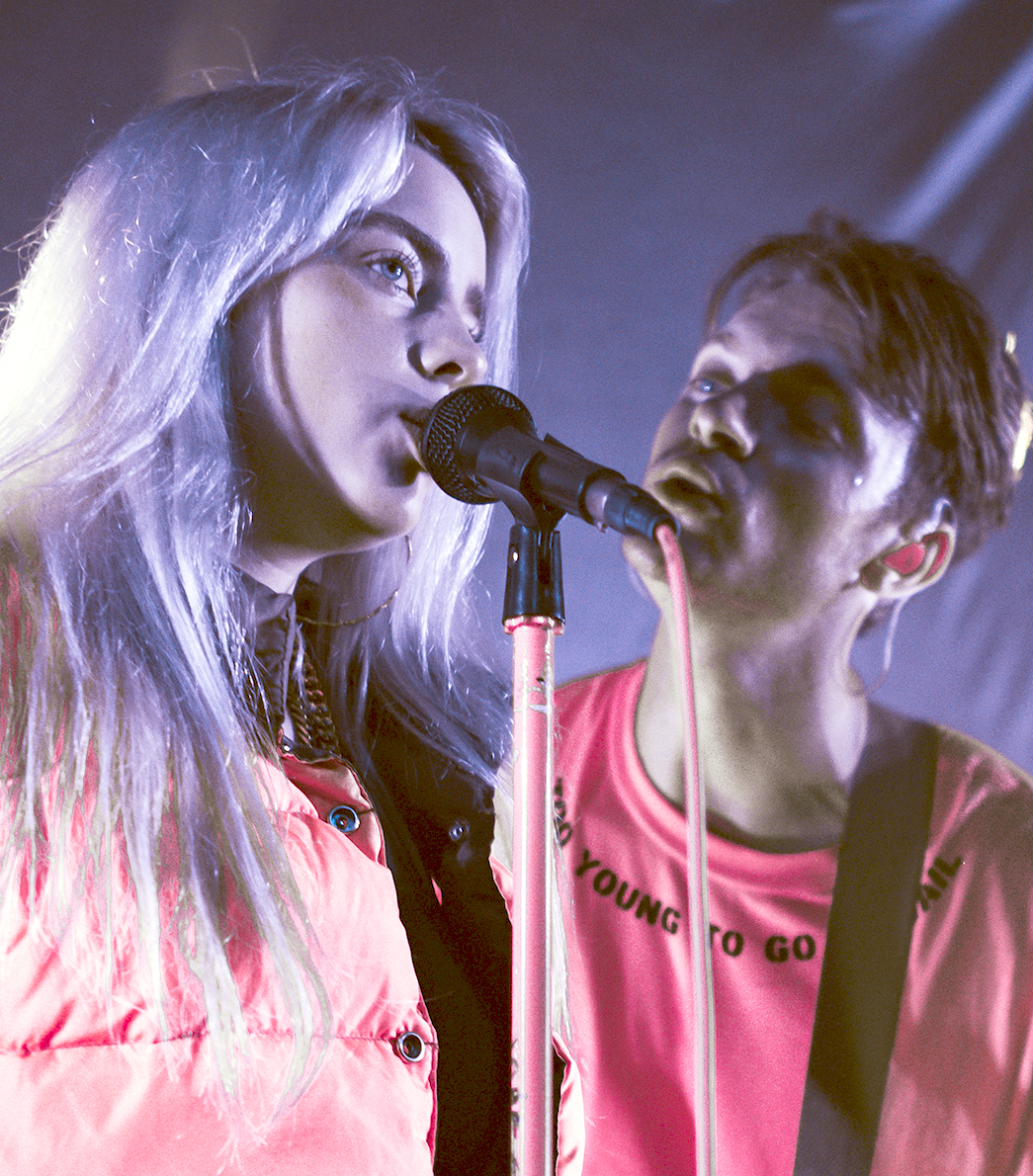 Sibling Revelry
If you're a half-decent songwriter and want a shot at adding an Oscar to your office shelf, then you need to nominate yourself to write the theme song for the next James Bond flick. The Academy seems to be really into 007 lately: the last three Bond themes have all won Best Original Song, including […]
Meet the Geeks! It's Chelsea.
It's Wednesday, which means you're probably already dreaming about having a weekend lie-in, counting the minutes until Friday arrives, and learning some stuff about another one of our coworkers. This week, we're chatting to Event Operations Manager Chelsea Wright.
Inspiring Licorice Pizza
Director Paul Thomas Anderson told Variety that it took him "many months" to come up with the title for his recent coming-of-age dramedy. The film, which was set in the San Fernando Valley during those eternally sepia-toned days of the early 1970s, was almost called Soggy Bottom, as a reference to the waterbed company featured […]
Simpering Goody Two-Shoes
The musical Oliver!, a stage adaptation of Charles Dickens' orphan-lit classic Oliver Twist, opened in London in 1960. When the show jumped from its original theatre to the city's famed West End, it started a successful — and then unprecedented — run of 2,618 shows that stretched across ten years.
On the Fringe
In the summer of 2013, when Phoebe Waller-Bridge, a then-mostly unknown actor and playwright, presented her one-woman show at the Edinburgh Fringe Festival, it was met with a round of mehs from the critics. The Telegraph gave it three stars and called Fleabag "wearisome," and The Guardian's three-star review harrumphed that "Waller-Bridge hasn't produced a […]
Let Me Welcome Everybody
"In the fashion business, you live in the future for the next collection," fashion designer turned screenwriter and director Tom Ford told the Wall Street Journal in the fall of 2009. "But when I spend time on my ranch in New Mexico — with the sun above me and the rattlesnakes growing under the bush […]
A Shitty Investment
As of this writing, 286 episodes of Shark Tank have been scattered across the show's 13 seasons, and there's no shortage of amateur entrepreneurs who hope that one of the title Sharks will bite on their ideas. Last week, Leslie Hsu and Greg Besner became one of the show's could-be successes, when Kevin "Mr. Wonderful" […]
Talk About a Hit & Run
For the past 20-plus years, Major League Baseball's Milwaukee Brewers have hosted a between-inning sausage race during their home games, which requires five people to encase themselves in oversized sausage costumes so they can compete against each other in a foot race. The Brewers keep track of which of the five sausages wins — last season, […]
Meet the Geeks! It's Meghan.
It's Friday, which means it's time to (virtually) meet another one of our Geeks Who Drink coworkers. This week, we're chatting to our recently hired Digital Marketing Strategist, Meghan Hewlitt.
Come On Pretty Mama
It's March Madness and our latest Duh! video asks about Bermuda shorts. That inspired our 13-year old Marketing Director to put Bermuda shorts on some NCAA tournament teams' mascots. Enjoy!
Oh, No! It's Devo
To Gen X-ers, musician Mark Mothersbaugh will forever be the Devo frontman who yelped out the lyrics to new-wave classics like "Whip It" and "Freedom of Choice." For millennials, he's the soundtrack superstar who wrote the theme and score for all 172 original episodes of Rugrats, for last year's Rugrats revival, and for the three […]
The Origins of DayGlo
It's hard to improve on the lede the New York Times used for Robert Switzer's 1997 obituary: "Because Bob Switzer fell off a loading dock as a teen-ager six decades ago, Allied troops were not accidentally bombed by their own planes during World War II, boxes of Tide detergent glow on supermarket shelves and black […]
Ernest Rides Again
In January 1954, some newspapers selected their biggest, boldest typefaces, and ran headlines like "[Ernest] Hemingway, Wife Killed in Africa." The journos' story was that the famed novelist and his fourth wife had died on a sightseeing trip in Uganda. The real story was even crazier.  Hemingway and his missus, Mary Welsh, had taken off […]
Because You Loved Moi
When Celine Dion took the stage during the 83rd Academy Awards ceremony to sing "Smile" while the audience saw pics of everybody who'd died in the past year, she set an unofficial record for the most Oscar night performances. Some of her other five appearances included dueting on the Beauty and the Beast theme song […]
This is it, I've found it. I'm in hell.
If you're the kind of person who owns an "I Slapped Ouiser Boudreaux" t-shirt and can work a Truvy Jones quote into any situation, then you need to book a trip to Natchitoches, Louisiana immediately. That's the home of the Steel Magnolia House Bed and Breakfast and, as the name implies, it's the actual house […]
Putting the Goth in Gotham City
For the seventh time since 2005, a new movie about Batman premiered in theaters this week. The Batman, which features Robert Pattinson as the cape-wearing orphan, will undoubtedly make a bazillion dollars at the box office. Despite the fact that cinema workers haven't finished cleaning up the spilled Raisinets from the first screenings, its producers […]
Get a Whiff of This
In September 2011, Canadian rapper Drake announced on Twitter that he was changing his username from @Drakkardnoir to just @Drake. "Feeling super official," he wrote, after dropping the reference to Drakkar Noir, a brand of cologne you can buy at even the least discerning Walgreens.  But the @-update didn't mean that Drake's relationship with Drakkar […]
Meet the Geeks! It's Eric.
It's Thursday, which means it's time for another installment of 'Meet the Geeks!' This week, we're talking to Eric Keihl, Geeks Who Drink's long-time Managing Editor. Eric, who currently lives in Pittsburgh, talked to us about his impressive trivia background and shared the secret to writing a good trivia question — and we also learned where […]
For Real, this Shit is B-A-N-A-N-A-S
In one of Italian artist Maurizio Cattelan's first shows in the early 1990s, he hung a crystal chandelier from the ceiling of a gallery in SoHo, and brought a live donkey in to wander around the room underneath it. The chandelier, he said, represented the world, while the donkey represented the artist. Regardless of the […]
Bamm-Bamm Rubble vs. Hulk Hogan
If you saw the decade-old Cocoa Pebbles commercial called "Cocoa Smashdown," you'd probably shrug it off as 30 seconds of animated silliness. Fred Flintstone and Barney Rubble get thrown around by a cartoon wrestler in Spandex underpants, Bamm-Bamm Rubble launches the wrestler skyward, and then everyone eats Cocoa Pebbles in the ring, despite the fact […]
The Lions of Teranga
After a hard-fought 90 minutes, Senegal and Cameroon were still locked in a scoreless draw at the end of regulation in the 2002 Africa Cup of Nations (AFCON) Final. It was still 0-0 after two exhausting halves of extra time, so the match went to penalties, the most nerve-fraying match deciders in sports.
Meet the Geeks! It's AJ.
In our ongoing "Meet the Geeks!" series, it's time to introduce you to our Albuquerque-based Client Manager, AJ Brown! Let's get to it.
Attila the Huh?
Trying to find Attila the Hun's gravesite isn't as easy as clicking on Find–A-Grave dot com. Although the self-described "best place on the internet to look for final disposition information" does have an entry for Attila, the burial location is listed as "Body Buried in Secret."
Pants-Shitting Shark Attacks
Composer John Williams' unmistakable combination of basses, cellos, trombones, and a single tuba that accompanied all of Amity Island's shark sightings in 1975 has been called the second most terrifying horror film score ever (right behind the stabby violins that sountracked Psycho). Williams has described the unforgettable instrumentals he wrote for Steven Spielberg's Jaws as […]
Boozy Rebels
Want a quick history of the Whiskey Rebellion? Here you go:
In 1791, the United States wanted people to pay taxes on whiskey. People didn't want to pay those taxes. There was almost a war, but then there wasn't. The end!
You're Telling Me a Plant Laid that Egg?
You're not fooling Instagram when you put that eggplant emoji in your photo captions, and they know you're not talking about your mom's moussaka recipe. In 2015, when the photo-sharing site launched its' "search-by-emoji" feature, the eggplant was noticeably absent — largely because of all the thirst-traps and straight up dirty pics that people kept tagging […]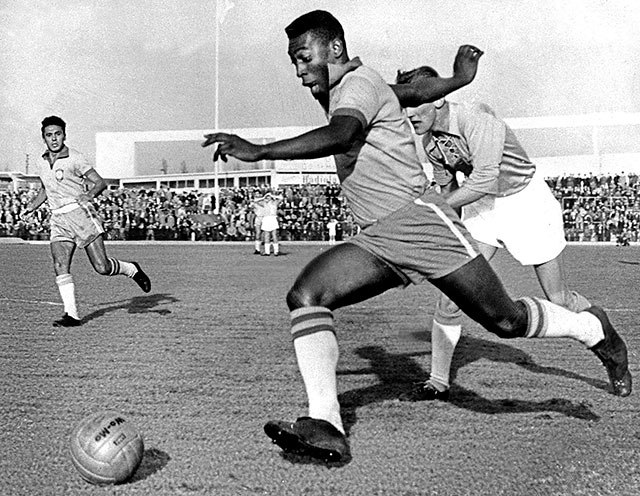 My Name is Edson
When Edson Arantes do Nascimento was born in October 1940 in southeastern Brazil, his parents decided to pay tribute to an American who'd died almost exactly nine years earlier. Because electricity had only recently been introduced to their city, Três Corações, João Ramos do Nascimento and Celeste Arantes named their first son after Thomas Edison.  […]
Meet the Geeks! It's Aldo
In our ongoing "Meet the Geeks!" series, it's time to introduce you to our resident expert of Payroll and Compliance, Aldo Monterrey! Let's get to it.
Paddington Stans Unite Against Marmite
You'd never expect to find Paddington Bear at the center of a nationwide controversy, but in 2007, that actually happened to the duffle coat-wearing, suitcase carrying, eternally polite bear. If you've spent more than three minutes watching Paddington, you know that he's way into marmalade sandwiches, but a British ad agency decided that maybe the […]
A Super-Serious Valentine's Day Movies List
It's a little-known fact that our Marketing Director is actually 13 years old. He kept telling us that he has the definitive list of "Heart" movies to watch on Valentine's Day so we let him release it to the public. Sigh.
The Queen of Frozen Pizza
Pizza is so quintessentially American, so tightly bound to our most cherished institutions (Home Alone, the Ninja Turtles, Papa John Schnatter's greasy racism) that it's tough to imagine it being considered a fringe "ethnic" food. But that was very much the case in most of the country until the '60s, and it's a Minnesota nonna […]
That Time Eddie Izzard Ran 838.4 Miles in 31 Days
If you're scrolling through the articles in an average issue of Runner's World, you expect to see stuff about the best shoes for trail runners, how to properly fuel up for your next 5K, and how to get past the point in a long run when you're actively praying for death. You don't expect to […]
A Deep Dive Into Perfume Madness
For over 25 years, the Demeter Fragrance Library has made their bones in the hardscrabble market space of perfumes. They simply want to find out "what kind of smells you like" and then make those smells. It's easy! The beauty in their product names is in their simplicity. Like the smell of a freshly-cut lawn? […]
Meet the Geeks! It's Bryan
In our ongoing "Meet the Geeks!" series, it's time to introduce you to our Marketing Director, Bryan Carr! Let's get to it.
Punxsutawney Phil Ain't Got Shit on Wiarton Willie
Although their holiday started several decades after ours did, Canada celebrates Groundhog Day too, with the same annual tradition of dragging a couple of reluctant rodents out in front of a crowd of cold and…whelmed observers. This year, Canada's most famous marmots disagreed in their weather predictions: Nova Scotia's Subenacadie Sam and Quebec's Fred la […]
That Time Kenny Rogers Totally Killed a Muppet
Kenny Rogers didn't write the lyrics to "The Gambler," and he wasn't even the first — or the second — singer to record a version of it. But when Rogers' released his album, The Gambler, in November 1978, the title track quickly became the eternally bearded country legend's signature song. "That was a career-building song," Rogers […]
How Peppa Pig Got Banned Down Under
Of all of the cartoons that exist, you wouldn't expect Peppa Pig to be the one who caused a minor controversy in Australia. It's not like Peppa, a preschool-aged anthropomorphic pig, runs an underground fight club, not-quite-accidentally shanked Suzy Sheep, or stole Mr. Elephant's savings with a shady crypto scam. So what gives? Spiders, that's […]
Sinead O' Connor's Historic Refusal
Irish singer Sinead O'Connor was barely 20 years old when she wrote, recorded, and co-produced her stunning debut record, The Lion and the Cobra. And, because she's a Hall of Fame multitasker, she was also pregnant with her first child at the time. The record received glowing reviews from even the fussiest critics — we see […]
The Sadness of Pixar: Geeks Who Drink's Duh! is Back.
Before she voiced Sadness in "Inside Out," Phyllis Smith was busy getting famous on "The Office." Before that breakthrough, she did a little bit of acting and worked in casting. Way before all of that, she was an NFL cheerleader for the St. Louis Cardinals. And after that, she worked as a burlesque dancer. We […]
Meet the Geeks! It's Jonpaul.
In our ongoing "Meet the Geeks!" series, it's time to introduce you to our Quizmaster Recruiter Jonpaul Guinn! Alongside getting to know him a bit better, you'll also learn about how he successfully convinces people to take on the microphone by becoming a Quizmaster. Let's get to it. If you'd like a guaranteed conversation-starter, you […]
Sunshine Cinema: Video Rewind
According to TripAdvisor, the sixth-best thing to do in Sarasota, Florida isn't the Cat Depot (that's 26th) or the cemetery (18th), but a sprawling Italianate mansion that was built on Sarasota Bay. The almost century-old Ca' d'Zan fills its 36,000 square feet with embellished tile, ornate ceilings, and other elaborate design elements that John Ringling […]
A Royal Pain: Mystery Video Fun Club
A decade ago, screenwriter Philippa Langley, a member of England's Richard III Society, approached the Leicester (Eng.) City Council to ask them if she could have permission to, uh, dig up a parking lot that was currently being used by one of the city's social services offices. Langley, an avid Richard III stan, had been […]
Shine a Light: How Billie Jean King's friendship with Elton John gave us a bangin' tennis anthem.
Billie Jean King was absolutely bossing it in the early seventies. In 1972, she completed her career Grand Slam by winning the French Open, and followed that up with her fourth win at Wimbledon and her third U.S. Open title. A year later, she beat the polyester shorts off of Bobby Riggs in the so-called […]
Recently in Stuff! Episode 4, 2022
ditor-in-chief Aaron Retka is playing God in the latest episode of #RecentlyInStuff! This week, he takes on the #NFL, #MarkCuban, #DamonAlbarn, and more!
Eating In a Jiffy: Geeks Who Drink Virtual Pub Quiz: Episode 4, 2022
Quick question for you: how much peanut butter do you think you could eat in a minute? We're talking under optimum conditions, if you're given an open jar of the planet's smoothest PB, an oversized spoon, and a 60-second clock. Despite the fact that our mouths are big enough to double as seasonal storage facilities, […]
Meet the Geeks! It's Lex Simpson!
In our ongoing "Meet the Geeks!" series, it's time to introduce you to our West Coast Client Manager, Lex Simpson! He's the bestest in the westest! Alongside getting to know Lex a bit better, you'll also learn about how easy it is for our pub clients to work with us due to our dedicated client […]
Ever Been to Ottumwa? Geeks Who Drink's Duh! is Back
A guy named Donald Hayes holds the top ranking for points scored in both the arcade games Centipede and its follow-up Millipede. We know this because of an Ottumwa, Iowa-based organization called Twin Galaxies, which sets out to be "the world's most preeminent professional organization, community and social platform that is solely dedicated to the […]
Walken in Space: Video Rewind
Either time doesn't make sense anymore, or we're just getting old as hell, 'cause it's hard to believe that it's been 20-plus years since Christopher Walken, director Spike Jonze, and British DJ Fatboy Slim collaborated on one of the most iconic music videos of the early aughts.
Join Us on a Wonka Death Tour – Mystery Video Fun Club!
It's been a minute since we read Roald Dahl's Charlie and the Chocolate Factory so we can't quite remember what the moral of the story is; maybe something about Googling an industrial facility's safety record before taking your kid there? We didn't forget that everybody except Charlie Bucket ends up having some kind of potentially fatal mishap though.
Introducing the Geeks Who Drink News Feed!
You've come to the right place to keep up to speed with all that's happening in the state of Geekdom. Drum roll…it's our NEWS FEED!
Recently in Stuff! Episode 3, 2022
Editor-in-chief Aaron Retka gets saucy in an all-new episode of #RecentlyInStuff! This week, he takes on #Drake, #GlenYoungkin, #NovakDjokovic, and more!
Geeks Who Drink Virtual Pub Quiz: Episode 3, 2022
QM Micah's back from Vegas in time to host this week's #VirtualPubQuiz! Topics include songs that sampled other songs, a round on the Civil Rights movement, and TV shows starring the late #BettyWhite.
Meet the Geeks! It's Lea Popielinski!
Meet the Geeks! It's Lea!
In our ongoing "Meet the Geeks!" series, it's time to introduce you to a member of our Editorial team, Lea Popielinski!
GWD Presents: Duh!
This week, Jenna hits up randos with obvious questions about #StarWars, Sherwin Williams, and the board game Mouse Trap!
Video Rewind: Are you the StairMaster? Prove it!
Prove you're a StairMaster by stepping up to our movie quiz!
Mystery Video Fun Club!
What do the eighth season of #AmericanHorrorStory, the star of the game "Wario's Woods," and a Steve McQueen B-movie have in common? Figure it out, and you could win a free swag box from this week's Mystery Video Fun Club!
Recently in Stuff! Episode 2, 2022
Editor-in-chief Aaron Retka invites you to warm up with a nice hot cup of #RecentlyInStuff! This week, he takes on Pepsi, the #GoldenGlobes, Christopher Key, and more!
Geeks Who Drink Virtual Pub Quiz: Episode 2, 2022
Back when the world shut down in 2020, we weren't about to let that stop us from bringing you the best trivia in the business. Thus, the Geeks Who Drink Twitch Pub Quiz was born!
Meet the Geeks! It's Lindsay King Mears!
As part of our ongoing "Meet the Geeks!" series, it's time to introduce you to our Private Events Coordinator, Lindsay King Mears.
GWD Presents: Duh!
Join Jenna Riedi for another round of #Duh! This week, she probes pedestrians with obvious questions about San Antonio, Jacks Black and White, and the Ivory Coast.
Video Rewind: Can You Name All These Taxiing TV Shows?
Get nostalgic for the pre-Uber days by taking our TV taxi quiz! How many can you name?
Mystery Video Fun Club!
What do a teen girl magazine, a Christmas song, and a '90s sci-fi show have in common? Figure it out, and you could win a free swag box from this week's Mystery Video Fun Club!