Watch this space for the latest from GWD HQ, and keep your FOMO to a BM (that means Bare Minimum).
America's First Opera Happened… Where?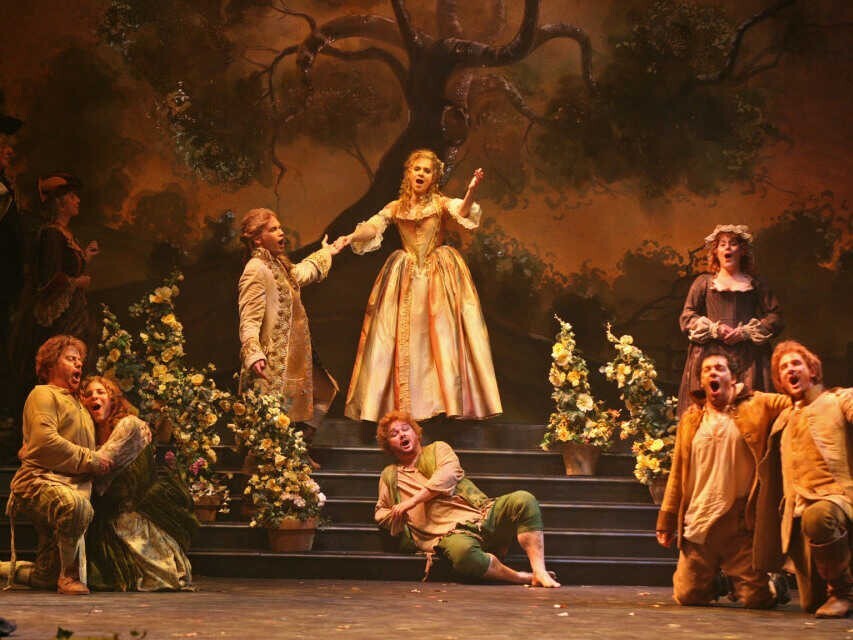 August 29, 2001 was a big one for the South Carolina General Assembly. On that otherwise unassuming Wednesday, it formally named Indiangrass (Sorghastrum nutans) as the Official State Grass of South Carolina, and it designated "Porgy and Bess" as the Official Opera of the state. 
South Carolina has several centuries' worth of connections to opera. Exactly 200 years before the Gershwin brothers put Porgy, Bess, Crown, and Sportin' Life on Catfish Row, a mostly forgotten British ballad opera called "Flora, or Hob in the Well" was staged in Charleston. That opera, which debuted February 8, 1735, became the first opera to be performed in one of the American colonies.
"'Flora' tells dual stories of a young woman's struggle for independence from her cruel uncle and of a poor man's fight against the oppression of the aristocracy," the Post and Courier explained in 2010. "On the surface, the opera's exposition is literal. Sir Thomas Testy is indeed testy and the male lead, Tom Friendly, is, yes, friendly." (The opera was revived in 2010 as part of Charleston's annual Spoleto Festival.) 
Although Charleston's operatic past seems to be well-documented, that hasn't stopped New Orleans from essentially saying "Not so fast." The Louisiana Endowment for the Humanities magazine, 64 Parishes, claims that New Orleans is "the birthplace of opera in the United States." According to some aria-minded Louisianans, the first-ever opera to be presented in the U.S. was Silvain, by French composer André Grétry. That performance took place on May 22, 1796. 
We'd personally like to see a fistfight between two opera enthusiasts from South Carolina and Louisiana, but it seems like there's plenty of opera — and plenty of theater history — to go around. But if Louisiana makes a move for Indiangrass, things could get heated.
---
This week's Twitch quiz starts off with a bang – a whole round on South Carolina. You'll at least know the answer to one question.
Featured image courtesy of: William Struhs, Spoleto USA