Taking flight
Bird gives a new way to clue an old name, and more from the week in crosswords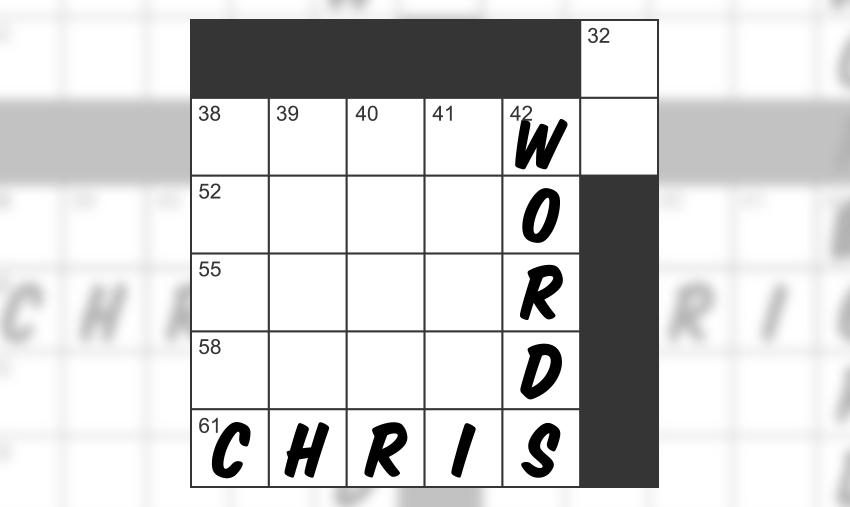 by Chris King
Happy Sunday everyone! Excited to write this first installment of Chriswords for Questionist. As someone who's been in crosswords for a while, it's been fun to see how the puzzle has evolved. It's a more exciting time than ever to get involved with puzzles, with a large crossword community (affectionately called the "crossworld") ready to solve with you! My goal is to talk about the puzzles of the week, highlights of the crossworld, and even some ways to improve your own solving technique. So, let's get down (and across) to business!
Clues you can use
Tuesday, Sept. 5 (L.A. Times, constructed by Susan Gelfland)
Four-time WNBA champion Bird = SUE
Few athletes are as decorated as Sue Bird. Starting her career as the 2002 AP Women's College Basketball Player of the Year while at UConn, Bird has since been an All-Star 13 times, and won five Olympic gold medals to go with those four WNBA championships. She played her entire 19-year career with the Seattle Storm; her No. 10 was retired by the team earlier this year. Currently, Bird has played in more games than any other WNBA player with 580 (though Diana Taurasi could overtake that number in a couple of years!).
Off the court, Bird has been a vocal advocate for gender equality in sports and LGBTQ+ rights, making her a respected figure both as an athlete and an activist. As a longtime Seattleite, it's been easy for Bird to support her wife Megan Rapinoe's soccer team, the Washington-based OL Reign.
Wednesday, Sept. 6 (USA Today, constructed by Ada Nicolle)
Country where Nowruz is celebrated = IRAN
Sale no mobarak! Nowruz is also known as Persian New Year. While the Gregorian calendar starts on January 1, Nowruz marks the first day of the Solar Hijri calendar, an Iranian-specific calendar that starts each year on the spring equinox, or around March 21. Customs during Nowruz include the display of the Haft Sin, a group of seven foods beginning with S including seeb (apple), serkeh (vinegar), and sabzeh (wheat), as well as children banging on pots and pans. With the autumn equinox in a couple weeks, we're halfway to next Nowruz!
Friday, Sept. 8 (New York Times, constructed by Rachel Fabi & Ken Stern)
Pasta whose name derives from the Italian for "little cakes" = TORTELLINI
Want to enjoy a traditional Italian panettone cake without having to wait until Christmas? I'm not exactly sure TORTELLINI is going to be a proper substitute, but its name does come from the Italian parts torta (cake) and the suffix -ini (small). Tortellini is a traditional pasta from Bologna and Modena, where the pasta is stuffed with meat (often pork or prosciutto), boiled, and served in a chicken broth.
Some scrumptious solving
Whether you like your pasta with marinara or alfredo, there will never be a shortage of pasta in puzzles. Given these pasta clues from puzzles past, see if you can score molto bene.
1. [Pasta-draining aid] (8) = COLANDER
2. [Pasta aglio e ___] (4) = OLIO
3. [Tubular pasta shells] (9) = MANICOTTI
4. [Pasta common in minestrone] (4) = ORZO
5. [Pasta sauce brand that means "you're welcome"] (5) = PREGO
Crossworld news
On Sept. 3, constructor Evan Birnholz published his 400th Sunday crossword with The Washington Post. Originally an independent crossword constructor running the website Devil Cross, Evan was hired by Post in 2015 to succeed the legendary Merl Reagle, whose puzzles had syndicated in the paper for decades. Today, Birnholz's crosswords are a standard for aspiring Sunday constructors, and 400 weeks of Sundays is an impressive feat. Also, congrats to Evan and his wife Vicki for their baby announcement! Solve some of Evan's crosswords here.
Next week, we'll cover all the events of New York's biggest outdoor puzzle competition, the fifth annual Bryant Park Crossword Tournament. Until then, have a great week of solving!
---
Chris King is a longtime crossword commentator, and the author of five published puzzle books. His column appears on Questionist every Sunday.