Dispatches from a Crossroads
Questionist's crossword column will cover a world in constant motion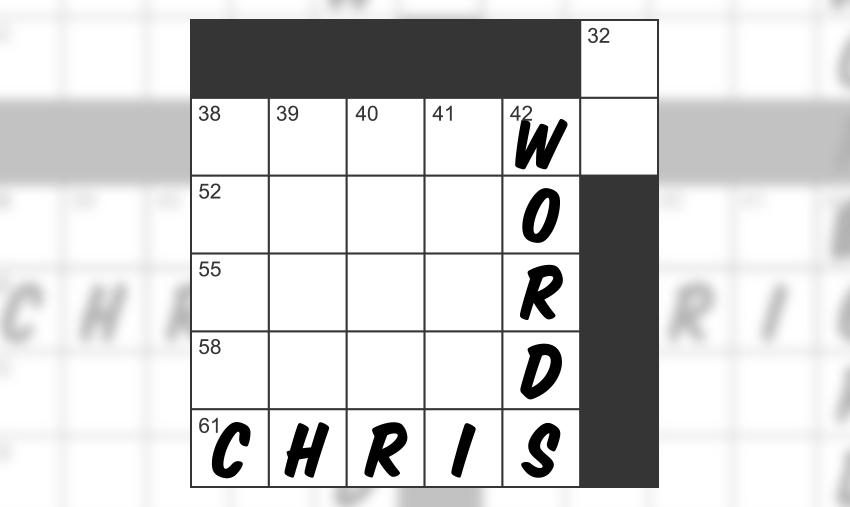 Chris King has seen the changes happen across the crossword landscape, and he is here for it.
"Since 2010 or so, there has been a quick and fast rise of the crossword scene," says the longtime super-solver. "There have been a lot more women constructors, a lot more LGBTQ people – not just being there, but who (other constructors) put in the clues."
Ever since he started doing the fill-ins in Dell and Games magazines as a grade-schooler, King has been a believer in the universal power of the puzzle. He moved on to amateur crossword construction in high school, and the MIT Mystery Hunt in college.
Lately, he's published a series of puzzle books for Callisto Media, and contributed questions for U.K. quiz shows such as BBC's Only Connect and ITV's Riddiculous – all in addition to his day job as a services coordinator for grad students at the University of South Carolina.
But our conversation kept coming back to the democratization of the crossword world.
"There's a gonzo aspect of puzzle construction that anyone can make a crossword and put them on their websites for free," King says. "There's a wide range of crosswords out there, and as someone who's spent a lot of time in the indie crossword world – (the constructors) really enjoy seeing people solve their puzzles."
King says he looks forward to leading readers down some of these paths. He has blogged about crosswords before, but is especially glad to be writing for Questionist.
"Something I want to cover in this column is to show a larger group of people that there is a lot of new, fun, and exciting things going on in crosswords," he says. "The idea that it's just a pastime for old grandmothers is not right – and I love old grandmothers doing puzzles, I have to say. But there's something for everyone."
Not only that, King says, but the transparency in publication pathways, and the sheer community-building power of the internet, mean that crosswords are increasingly an overtly social endeavor.
"You can make new friends to solve crosswords, it's not just a solo thing," he says. There's a big community behind crossword puzzles, and a lot of people who care deeply about the way that information is being spread."
As some of those very people, Questionist is extremely excited to welcome Chris King.
---
Chris's "Chriswords" column will debut on Sept. 10, and run every Sunday thereafter.