Taking Back Sunday
This week, our columnist sticks to the big grid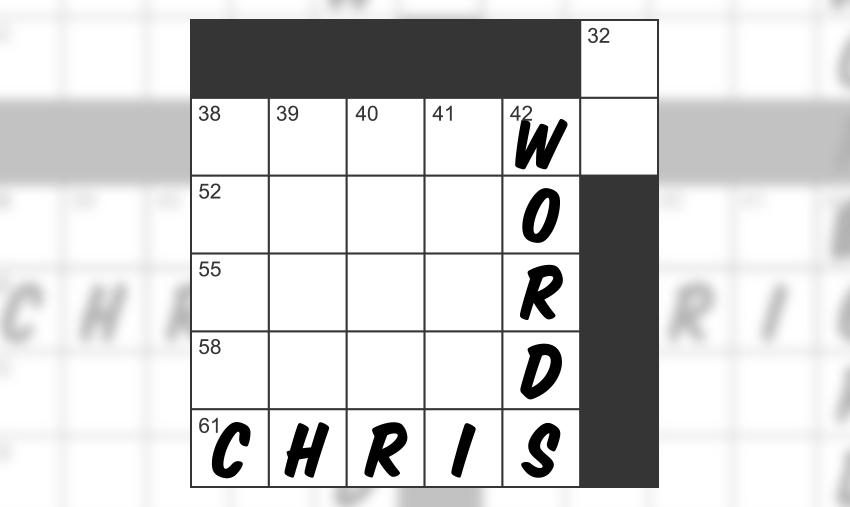 Happy Sunday everyone! While I usually cover mid-week puzzles, this time we have a writeup on the 21×21 Sunday puzzles published on Oct. 15. It might take more words to clue a large puzzle, but the clues are still very important!
Clues you can use
Sunday, Oct. 15 (New York Times, constructed by Jeff Chen and Juliana Tringali)
Civil rights activist Sylvia who was awarded a Presidential Medal of Freedom = MENDEZ
In the 1940s Sylvia's parents, Gonzalo and Felicitas, filed a lawsuit on her behalf after she was denied enrollment in a "whites-only" school. The landmark 1947 decision in Mendez v. Westminster School District effectively desegregated California's public schools. Sylvia's battle laid the foundation for later civil rights cases, including the famous Brown v. Board of Education in 1954. She was awarded the Presidential Medal of Freedom by President Obama in 2011, and the Mendez Historic Freedom Trail and Monument opened in California in 2022. Today, Sylvia is still doing well, and was present this month at a ribbon-cutting ceremony for the Sylvia Mendez Newcomers School in North Carolina.
Sunday, Oct. 15 (Washington Post, constructed by Evan Birnholz)
Kachina figures = DOLLS
Originating from the Hopi and Pueblo cultures of the American Southwest, kachina dolls hold deep cultural and spiritual significance. These wooden figurines depict various ancestral spirits, or kachinas, who play essential roles in the tribes' religious beliefs and rituals. They are typically given to children to help them learn about tribal traditions, rituals, and the roles of different kachinas in their culture. (Each kachina represents a specific aspect of nature or society, such as rain, sun, animals, or even clowns for humor.) Crafted with intricate details and vibrant colors, the dolls have become sought-after collectibles, and a way for outsiders to appreciate the rich cultural heritage of the Hopi and Pueblo tribes. For more info about kachina dolls and the Hopi, check out the articles HERE and HERE.
Sunday, Oct. 15 (Universal Sunday, constructed by Adam Simpson)
Absurdist playwright Eugene = IONESCO
Eugène Ionesco is renowned for his pioneering works that challenge conventional theatrical norms, including "The Bald Soprano," "The Chairs," and Rhinoceros. The Romanian-born Frenchman used absurd, illogical, and surreal elements to critique the emptiness of modern existence, conformity, and the breakdown of meaningful communication. His works often feature characters trapped in mundane, nonsensical situations, highlighting the absurdity of human life. I have yet to see an Ionesco play in person; reading "The Bald Soprano" and "The Chairs" makes me really feel like you've got to see it live.
New crossword collections
Vox announced this week that it has released its first two books of crosswords. "The first, Vox Mega Book of Mini Crosswords, features 150 of our bite-sized weekday puzzles," according to their press release; "The second, Vox Pop Culture Crosswords, brings you 80 of our larger and more challenging crosswords, the themed Saturday puzzles."
The books retail for $12-$13, and feature lots of great constructors and puzzles, some of which have been featured on this very blog. Check them out!
Down-right lucky
I don't think any crossword constructors made $5 million from their work this week, but a lucky Massachusetts scratch-off player won that sum on a crossword-themed scratch-off ticket. As a crossword person, these tickets always catch my eye at the convenience store, though I've never bought one. They're often called "Cashword," and though I tried to do some cursory Google sleuthing to figure out when this style of scratch-off was first created, I can't pin it down to any one decade. If you are an intrepid Questionist reader who knows a lot about the history of scratch-offs, let me know! I would love to find out.
---
Chris King is a longtime crossword commentator, and the author of five published puzzle books. His column appears on Questionist every Sunday. Admin: It's also his birthday this weekend. Happy Birthday Chris!