Stacks on Stacks
A puzzling trip through your library's fiction section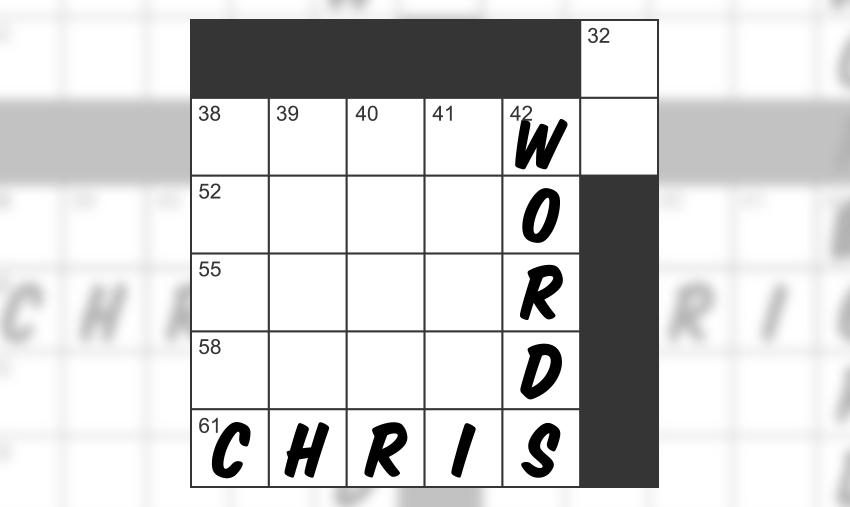 Crossword constructors this week showed themselves to be especially great fans of the written word. Following their lead – and just in time for National Novel Writing Month! – our theme for this week is literature. Grab your library card and bookmarks, and read on…
Clues you can use
Tuesday, Oct. 24 (LA Times, constructed by Samuel A. Donaldson)
"Earthsea" series writer __ K. Le Guin= URSULA
Le Guin (1929-2018) was a literary luminary known for her influential contributions to science fiction and fantasy. In series such as the Hainish Cycle and Earthsea, she challenged genre boundaries and offered profound social and philosophical commentary – The Left Hand of Darkness (1969) even explored the notion of a gender-fluid society. With (number TK), Le Guin has more Best Novel Nebula Awards than any other author.
And a fun fact: A 1947 graduate of Berkeley High School in California, one of Le Guin's classmates was fellow sci-fi heavyweight (and middle-initial sharer) Philip K. Dick. She said she never knew Dick in high school, but they did talk years later.
Friday, Oct. 27 (New York Times, constructed by Adrian Johnson)
Novelist whose "Little Fires Everywhere" became a #1 best seller = CELESTE NG
While first and last names are fair game for any crossword, Celeste Ng's surname will probably never be its own entry due to the three-letter requirement (though her vowel-friendly first name should come up more!). Renowned for her evocative and thought-provoking novels that delve into the complexities of family, identity, and societal expectations, her 2014 debut, Everything I Never Told You, centers on a Chinese-American family grappling with tragedy and the burden of unspoken truths. A #1 bestseller, 2017's followup Little Fires Everywhere was adapted into a Hulu series starring Kerry Washington and Reese Witherspoon.
Monday, Oct. 23 (USA Today, constructed by Ada Nicolle)
"Lenore" poet = POE
"Ah, broken is the golden bowl! the spirit flown forever!" These are the opening words of the Edgar Allan Poe poem, originally published in 1843. A common theme in Poe's poems is the early death of women, and which Poe repeats in this poem with the line "An anthem for the queenliest dead that ever died so young. Fans of Poe will also note that Lenore is a popular name for Poe, as the name Lenore rhymes with "nevermore" in his "The Raven".
Some spooky solving
You can't spell POEM without POE, so name these poems! (His short stories are good too, especially "The Gold-Bug" – and I'm not just saying that because it's set in my native South Carolina.)
Poe poem that concludes "In her tomb by the sounding sea" (10) = ANNABEL LEE
Poe poem recited by Tom Hanks in "The Ladykillers" (7) = TO HELEN
First word of "The Raven" (4) = ONCE
Poe poem set in a "ghoul-haunted woodland" (7) = ULALUME
Poe poem written at the time of the California Gold Rush (8) = EL DORADO
Power to the players
A new puzzle hub is emerging, and "emerging" is the right word. As reported this week in The Verge, Puzzmo is a new website that aims to cover all your puzzling needs. The brainchild of Zach Gage, who also created the mobile puzzle game SpellTower, Puzzmo looks to include sudoku, chess puzzles, tile puzzles, and of course crosswords. Currently Puzzmo is invite-only, but keep an eye out!
---
Chris King is a longtime crossword commentator, and the author of five published puzzle books. His column appears on Questionist every Sunday.