Unsporting Behavior
Nike's too-long path to representation for women's goalkeepers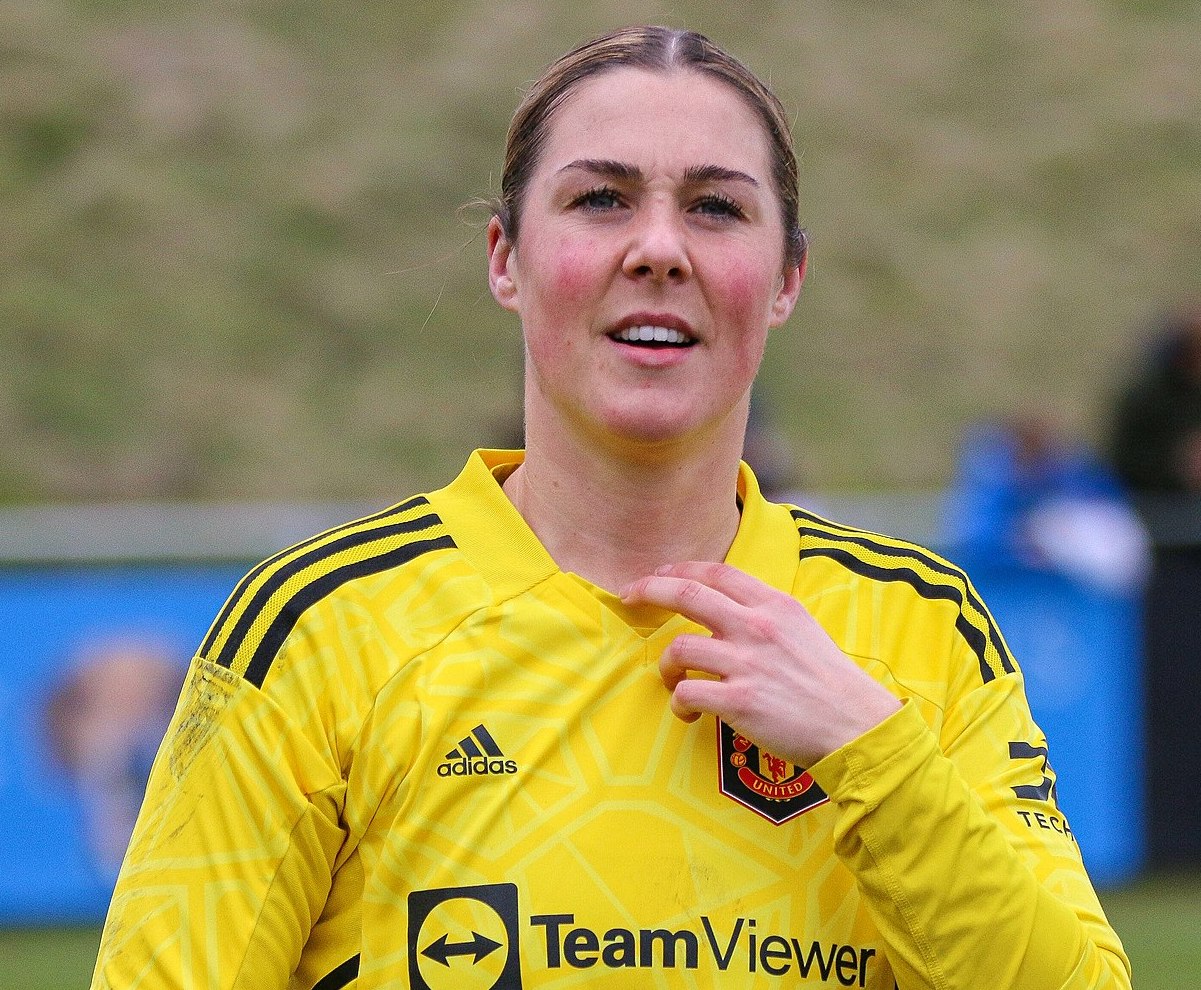 Shortly before the Women's World Cup Final in August, a reporter for soccer-focused website COPA90 started a conversation with a couple on public transport in Sydney, Australia. "Just big fans of goalkeepers?" he asked them, noticing that they were both wearing the England goalkeeper's shirt.
"We are, definitely," the woman said… and it took the mic-wielding reporter another couple of questions to realize that he was speaking with David and Julie Earps, whose daughter, Mary, was the starting keeper for the England national team.
The truth is, the fact that they were wearing Mary Earps kit at all should have been a tip-off. Other than asking their daughter for her dirty laundry, there wasn't any other way to get your hands on an Earps kit. (Her parents managed to snag the shirts she wore during two of England's wins.)
Nike designed and stitched its signature Swoosh on the warmups and on-the-pitch uniforms worn by 13 of the 32 tournament teams, and though it made replica versions of the outfield players' shirts for fans to buy, it didn't put a single goalkeeper's kit up for sale. (At Qatar 2022, goalkeeper shirts were available for four men's teams, including England.)
Earps, the Manchester United Women starter who was also in goal for England when they won last year's Euro tournament, spoke out before the tournament about Nike's decision to keep all the would-be EARPS-wearers out of the stands. "I can't really sugar-coat this in any way, so I am not going to try. It is hugely disappointing and very hurtful," she said. "Unfortunately, it has become very evident that is not possible and there is not going to be an acceptable solution for the young kids out there."
In addition to Earps's urging — and her reminders that her Man U kit was one of the club's top sellers last year — the shouts for EARPS shirts kept growing as England progressed through the World Cup. A 16-year-old England-and-Earps fan started a Change.org petition urging Nike to release goalkeeper shirts and, as of this writing, it has collected nearly 170,000 signatures.
"Let's make them see just how important our female goalkeepers are," wrote the petition's creator, Emmy Louisa. "Any type of exclusion is unacceptable in this day and age, and we need to show we will not stand for it."
England lost the Final 1-0 to Spain — though Earps stopped a crucial penalty that could've doubled La Roja's lead — and she won the Golden Glove as the tournament's best goalkeeper. Shortly after the final whistle, Nike released a mealy-mouthed statement to say that it was "working toward solutions for future tournaments in partnership with [world football governing body] FIFA and the federations." Earps shared it on her Instagram story and asked, "[Nike] is this your version of an apology/taking accountability/a powerful statement of intent?"
In the days after the Final, England and Earps supporters shared photos of their own homemade EARPS kits, while a handful of independent retailers in England released (and quickly sold out of) their own versions. Earps' own MAE27-brand t-shirts, which feature slogans like "Be unapologetically yourself," also immediately sold out.
After increasing backlash, dozens of headlines, and a plea from at least one member of parliament, Nike finally said that it had "secured limited quantities of goalkeeper jerseys to be sold through the federation websites over the coming days." Four keepers will be getting their own buyable replica shirts: Earps, U.S. goalkeeper Alyssa Naeher, France's Pauline Peyraud-Magnin, and Daphne von Domselaar of the Netherlands.
As of this writing, the only Earps-related merch on England's official store is a green T-shirt. So until Nike actually puts those kits on sale, your best bet for getting a Mary Earps shirt is raiding her parents' laundry basket.
Featured image courtesy of: James Boyes