Deeply Felt
Jim Henson's banjo love still resonates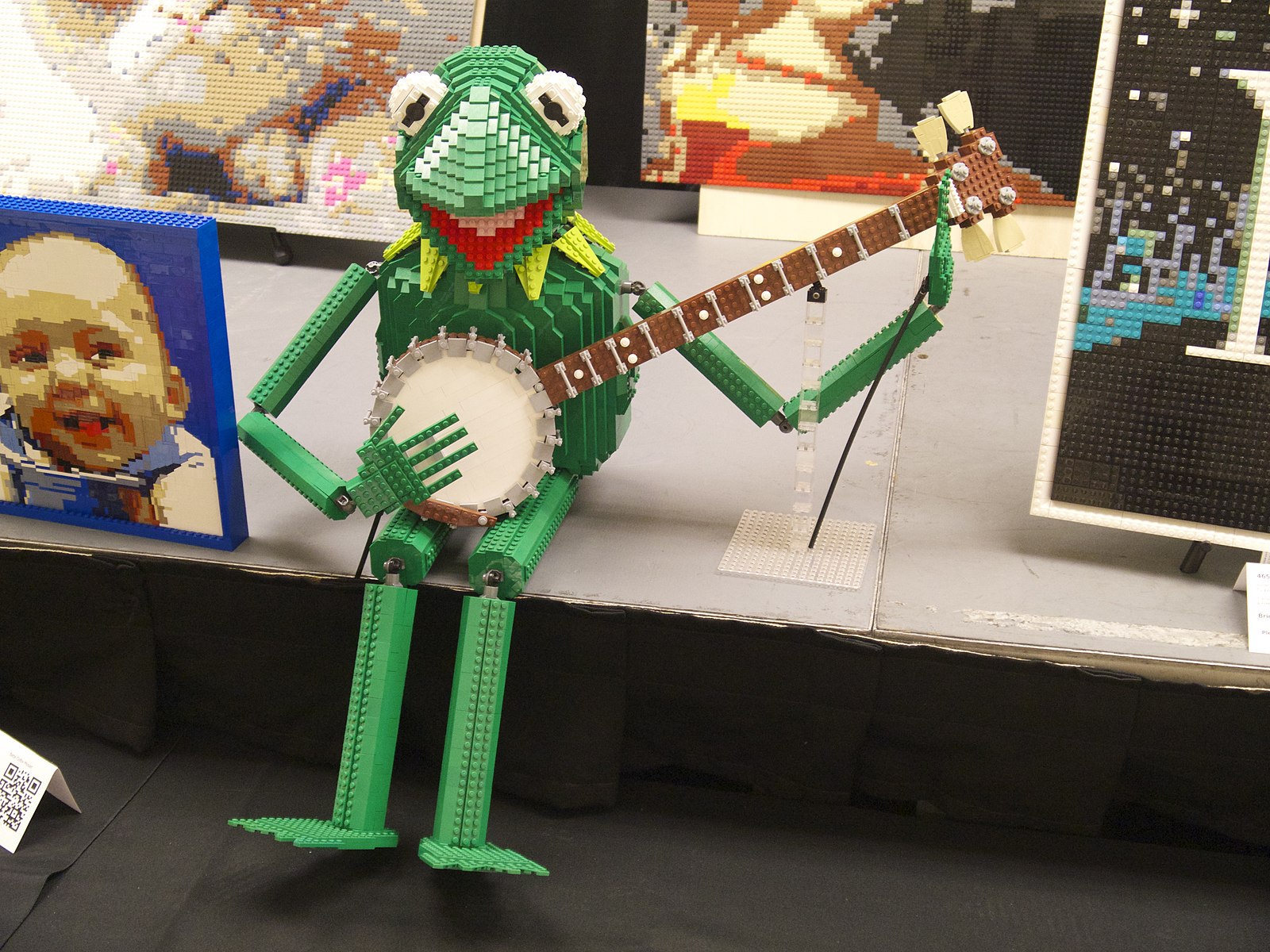 In the fall of 2018, the American Banjo Museum in Oklahoma City, Oklahoma, inducted into its Hall of Fame four individuals and, uh, one monthly magazine. That year's class included near-ubiquitous virtuoso Béla Fleck; Canadian treasure Borgy Borgerson; early 20th century banjo bigshot Eddie Collins; the five-string focused Banjo Newsletter; and eternally beloved Muppet dad Jim Henson.
According to the Museum, Henson had a "lifelong affection for the banjo," one that was often displayed through the nimble green fingers of one Kermit the Frog. "Jim Henson presented the music and visual dynamic of the banjo to an international audience in the most entertaining and positive manner imaginable," the Museum wrote on its website. "It is, however, those magical three minutes and twenty seconds which open 1979's The Muppet Movie which will forever connect Jim Henson and Kermit the Frog, with the banjo."
That's right, they're talking about "The Rainbow Connection," which has made everyone on Earth cry at least once in their lives. Henson's induction into the museum coincided with the opening of a temporary exhibition called "Jim Henson – Life and Legacy" which, of course, included a banjo-strumming Kermit puppet. (According to Muppet fan site ToughPigs, the actual banjo that Kermit played in The Muppet Movie wasn't available, so Kermit posed with the banjo used by the Jim Henson puppet that was part of The Country Trio.)
The museum also got its callused fingers on "The Muppets Banjo," which English musician Martin Kershaw played when he was part of The Muppet Show's studio band. The instrument was signed by a who's who of Muppet Show guests, including Julie Andrews, Johnny Cash, Elton John, and Diana Ross. Among the other pieces on display were the blueprints for Kermit's Muppet Movie banjo, even though the actual instrument wasn't around. (Unfortunately, the Jim Henson exhibit closed in April 2020, so you'll have to find another excuse to visit the Banjo Museum.)
"My father loved the banjo. He loved all genres of music, and he really tried to find music that would be good, appropriate connections for the characters," Henson's daughter, Heather, said at her dad's induction. "I think the banjo in particular has a particular kind of a character to it. A character you can match a puppet character with."
No, shut up, you're crying.
---
A version of this story appeared on the news page of Questionist's parent company, Geeks Who Drink.
Featured image: Bill Ward, Creative Commons Attribution 2.0