Putting the Goth in Gotham City
The Beatles got us thinking about Batman. Just go with it.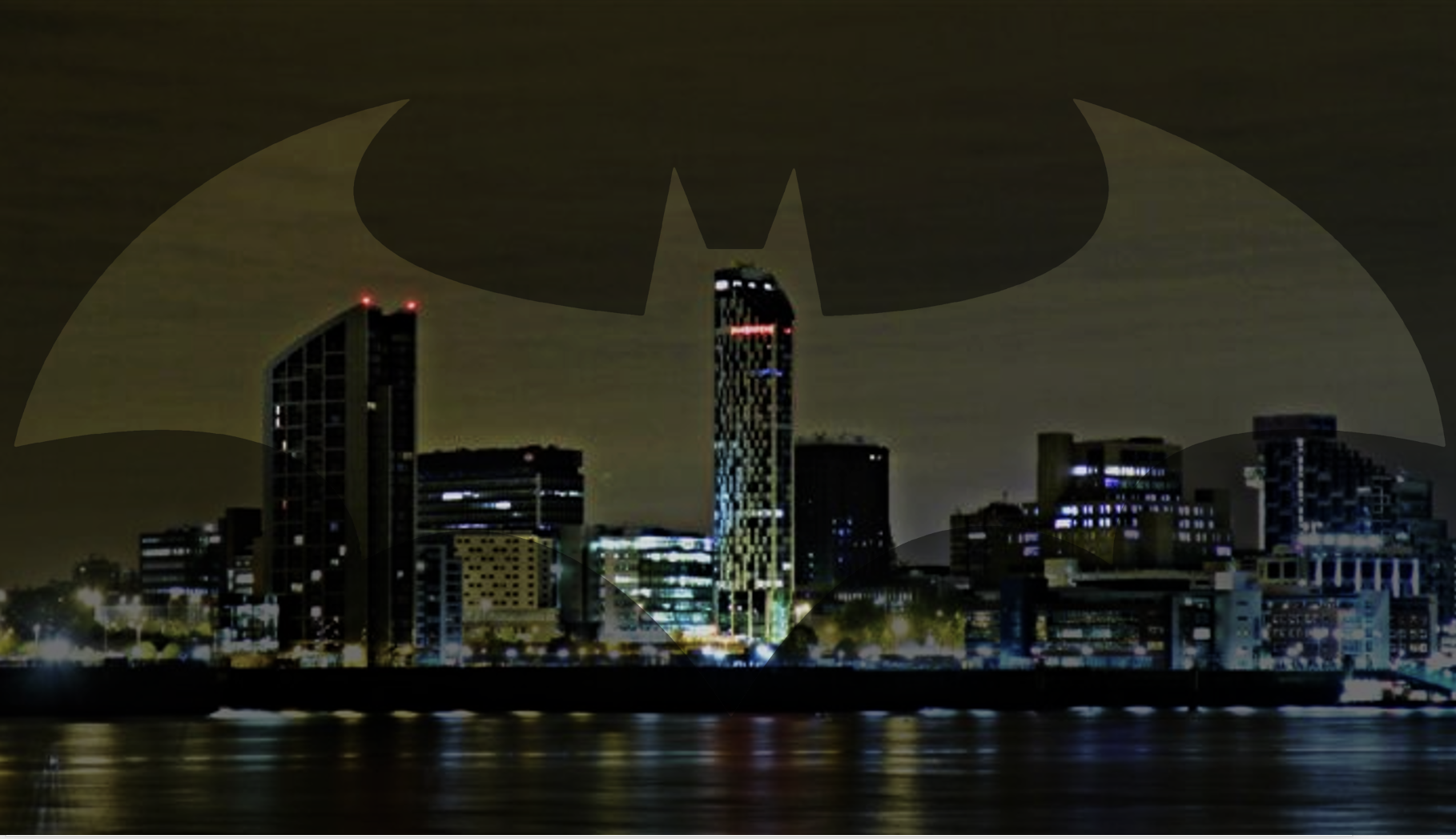 This week was a big one for Liverpool's biggest export, The Beatles (sorry, Steven Gerrard). Their new, very-last song, "Now and Then," used machine learning to turn a John Lennon demo tape into … a Beatles demo tape. We love the Fabs as much as the next trivia nerd, but as far as Zombie Beatles songs go, we'll take the mirror-polished sheen of "Free As a Bird" every day of the week. (all eight of them.)
Anyway, it also reminded us of the last time U.S. pop culture world heard from that jewel on the Mersey: The Batman. That's right, Robert Pattinson's $771M-grossing debut in the cape and cowl was shot in and around Liverpool in late 2020, and some of the city's most iconic buildings appear on-screen.
"[T]he Liver Building in Liverpool is the top of the Gotham City Police Department and the [site] of an amazing stunt that Batman performs," the film's production designer, James Chinlund, told RadioTimes.com. "Then the exterior of St. George's Hall in Liverpool played as Gotham City Hall and Gotham Bank. So yeah, it was a real treasure trove of locations for us in the North."
The Royal Liver Building is the most recognizable building in the entire city, with its twin clock towers and the pair of Liver Birds that keep watch from the tops of each tower. It took three years to complete the building, which opened on July 19, 1911. It stretched to a then-unheard of 13 stories and, despite its now-modest height, it's considered to be Britain's first skyscraper. (And everyone on Merseyside knows that the clock faces on the Liver Building are bigger than the clock on Big Ben. Suck it, London.)