More like "Pacific Down-Across," amirite?
Oregon takes center stage in the crossworld this week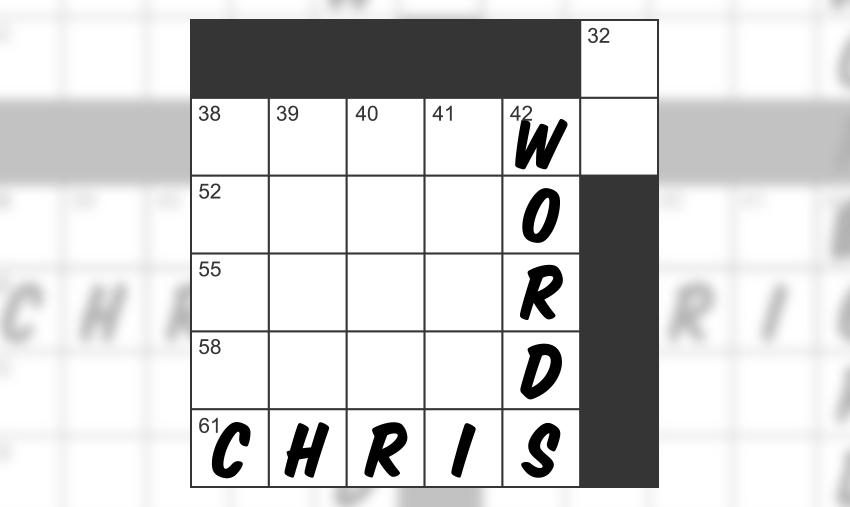 Happy November everyone, and hope you had a great Halloween! I went as the scariest thing I could think of: the sixth row of a Wordle grid where you've got four of the five letters right, but the missing letter could be one of like four possibilities. Terrifying!
Clues you can use
We'll start with the debut puzzle of Defector, the sports media website. Future puzzles will be included as part of the website's subscription, but the first was made public for all to solve. It has a great seasonal baseball theme that I won't spoil, so we'll look at a different sports clue instead.
Monday, Oct. 30 (Defector, constructed by Ben Zimmer)
___ 2024 (competition with its final game in Berlin) = EURO
Unsurprisingly, we've seen more and more soccer clues in puzzles, and I fully expect the trend to continue in years to come. The UEFA European Championship, also known as the Euros, is a major men's tournament held every four years (halfway between World Cup years). Held since 1960, its all-time leaders are Germany and Spain, with three each. If you're an Anglophile like me, you probably remember the Euro 2020 final, where England drew Italy 1-1 and then lost in penalties. (It's their default setting -Ed.) The 2024 tournament will be held in Germany.
Tuesday, Oct. 31 (Jonesin', constructed by Matt Jones)
"Our Flag Means Death" craft = PIRATE SHIP
Debuting in March 2022, the HBO series Our Flag Means Death follows the real-life gentleman pirate Stede Bonnet, played by Rhys Darby, and his hapless adventures out on the high seas. The pilot was directed by Taika Waititi, who, playing the feared pirate Blackbeard, begins to have a romance with Bonnet. Season 2 wrapped up on Oct. 26, and the show was also nominated for Outstanding New Series by the GLAAD Media Awards. As a South Carolinian, I wonder if the show will eventually depict Bonnet's 1718 execution in Charles Town (hopefully not soon!).
Wednesday, Nov. 1 (New York Times, constructed by Steve Weyer)
Peak in the Hawaiian-Emperor seamount chain = MAUNA LOA
ALP. EIGER. URAL. ETNA. While many mountains are featured in crosswords, two peaks stand over the rest: Mauna Kea and Mauna Loa. A pair of mountains on the Big Island of Hawaii, KEA and LOA will always pop up in puzzles – collectively, they have appeared 21 times in the NYT in the 2020s alone. It might be hard to keep them straight for mainlanders, but for the record: Mauna Loa takes up half the island, and is among the earth's most active volcanoes; Mauna Kea is the state's highest peak at 13,803 feet, and completely inactive.
Some 'splosive solving
If that's not enough distinction for you, here's a sampling of clues used in other crosswords. See if you can correctly tell your KEA from your LOA.
Mauna ___ (Hawaii's highest point) = KEA
Mauna ___ ("long volcano") = LOA
It means "white" in Hawaiian = KEA
Hawaii's Mauna ___ Observatories = KEA
Mauna ___ (macadamia nut brand) = LOA
Beaver State brag book
As seen above, this week's Jonesin' puzzle was made by longtime Oregonian Matt Jones, but that was hardly the only Oregon crossword news.
This Wednesday, Ashland native Steve Weyer published his first crossword in The New York Times at age 74. Talking to The Oregonian, Weyer discussed the process of ideating themes, creating the grid, and the editorial process under Will Shortz. It's a very inspiring story, and proof that most anyone can make a good puzzle for the Times.
Meanwhile, Portland's recent Jeopardy! champ Matthew Marcus won The Times Crossword Championship on Oct. 21. In this case, though, The Times is a London newspaper, and the crossword is the U.K.-standard cryptic variety. These are a whole different beast than American crosswords: The British-raised Matthew solved his tournament final puzzle in 20 minutes, while the annual American Crossword Puzzle Tournament final often takes just eight. Regardless, congrats to Team USA for going back to the motherland and winning their crossword tournament!
And with that, I hope you have a great week ahead! If you like solving with paper and pencil, check out the new limited edition Blackwing crossword pencil from New York magazine. It's truly a Cadillac of crossword pencils – though I still trust the mechanical pencils I pick up at grocery stores. (This may be why I have a few worst handwriting awards.)
---
Chris King is a longtime crossword commentator, and the author of five published puzzle books. His column appears on Questionist every Sunday.