In the modern era, Willie Thrower was the first Black man to play what NFL position?
Don't scroll down until you've answered!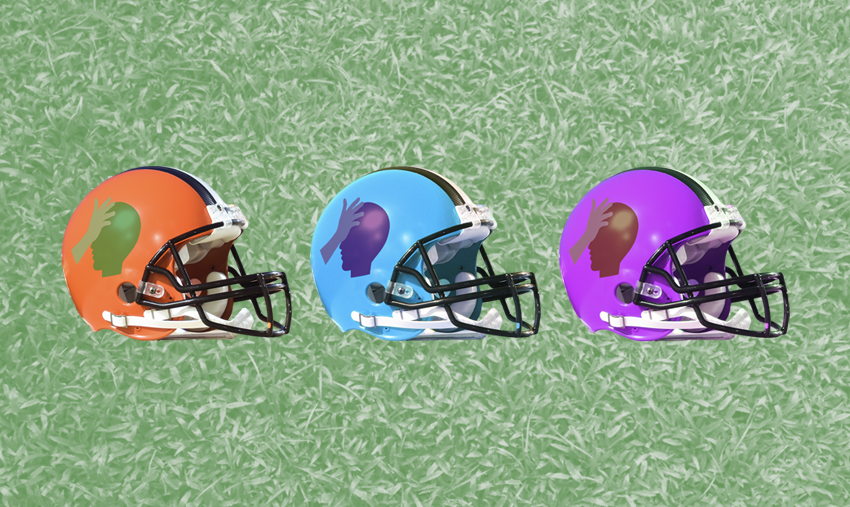 Duh! is a weekly column that gives circuitous answers to obvious questions. If you dig it, you can find 100 more of these essays in the Geeks Who Drink book, Duh!.
---
By any measure, 2023 has been a huge year for Black NFL quarterbacks:
In February, Patrick Mahomes turned in an MVP performance as his Kansas City Chiefs topped Jalen Hurts and the Philadelphia Eagles in the first Super Bowl started by two Black playcallers.
In April, Bryce Young, C.J. Stroud, and Anthony Richardson were chosen as the top three QBs in the draft – part of an all-Black overall top 10.
On Opening Day, the league fielded a record 14 Black starters, meaning that 44 percent of all teams were helmed by Black men.
It's been a remarkable turnaround for a league QB pool that didn't see its first Black Super Bowl starter until 19881 – nor its first overall No. 1 draft pick, first league MVP, and, to date, its only Hall of Famer, until the friggin' 21st century.
But it all started with Willie Thrower. Known for his modest height and huge hands, which Ripley's Believe It or Not once made casts of, Thrower led his Western Pennsylvania high school to three straight regional titles before encountering some trouble in getting to the next level. "Miami was looking at him, Georgia Tech was looking at him," his son once told KDKA Pittsburgh. "But once they found out what ethnicity he was, they didn't want him."
The standard (racist) line of thinking has been that Black athletes are fast, powerful, and coordinated2 – but not cognitively gifted enough to play the QB position at high levels, where on-field conditions change at lightning pace, and the leader of the offense must read it all perfectly. For that reason, successful Black QBs have often been shunted to other positions as they rise through the ranks. (This perception was reinforced by the biased Wonderlic intelligence test that was given to incoming NFL QBs all the way up until 2022.)
Anyway, Thrower eventually found a home at Michigan State – albeit as a third-stringer behind two all-Americans – and in the process also became the first Black QB in the Big 10. He made the most of his limited chances: as a backup on the title-winning 1952 MSU team, he went 29-for-43 on passing attempts, racking up 400 yards and five touchdowns.
Insisting on keeping his position, Thrower signed with the Chicago Bears as an undrafted rookie in 1953, and on Oct. 8 was subbed in by future Hall of Famer George Blandas for future Hall of Famer George Blanda. We'll let the Pennsylvania Football History site take it from here:
"With five minutes left to go and his team down 35-21, Willie Thrower took command of the Chicago offense and completed a pass to the 4-yard-line of their opponent, the San Francisco 49ers. Halas promptly re-inserted Blanda, drawing the ire of his team's fans: "Blanda and [Fred] Morrison came into the game, and the crowd responded with a resounding razzberry. They wanted Willie to put it over."
Fifteen years later, Marlin Briscoe became the second Black quarterback in U.S. pro football, when the Broncos' plan to make him a cornerback fell through. He stayed in Denver for a year before moving on to the Bills, who made him a wide receiver.
---
In 2020, Mahomes became just the third winner, after Doug Williams in '88 and Russell Wilson, who was born in '88. Williams's team, playing in Washington, D.C., was famously racist in other ways.
A 2020 study of play-by-play commentary in that other kind of football found that even today, "players with lighter skin are regularly and overwhelmingly praised for intelligence, work ethic and quality compared with those with darker skin, who are reduced to physical and athletic attributes."