Horrific Progress
Looking back on six years of Black horror renaissance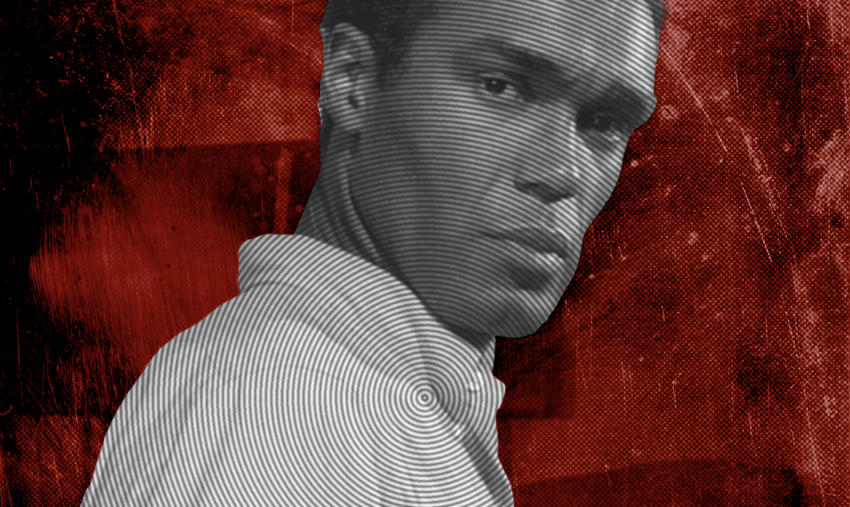 Being Black in horror films has always been nightmarish – just not how we might hope. The genre allows storytellers to kill anyone indiscriminately and in every conceivable way; and yet, somehow, Black characters are traditionally deemed worthy only of lackluster death scenes, barely surviving the opening credits.
As the headline suggests, it's gotten better lately! But first, let's take a look at how bad it was.
A Black horror history
In 1968, George A. Romero made a big attempt to advance Black characters in horror, casting Duane Jones as the protagonist in Night of the Living Dead. But rather than changing racist attitudes among filmmakers, in true industry fashion, this instead led to a sub-genre known as Blaxploitation. Films such as Blacula, Fight for Your Life, and others certainly helped to fix the lack of Black people in horror movies – and since the Black community tends to flock to comedy films, infusing comedy into horror films was a great way to serve that intended audience.
But it did so in a campy way, making it impossible to take the characters' lives (and deaths) seriously. And based on the racist history of this country and how it dehumanizes those it wishes to ostracize, this seems to be far from coincidental: counterintuitively, a British Psychological Society study found that horror-movie fans have similar or higher empathy levels than non-fans. So horror films with Black protagonists could make people more empathetic to the Black collective – and who wants that, right?
Meanwhile, in mainstream horror films, Black characters kept dying early. In fact, the stereotypical fast-passing Black character became so blatant that in 1997 the Scream franchise, which capitalized off of prevalent motifs and stereotypes in horror, made it a point to brutally murder both Black characters, played by Jada Pinkett Smith and Omar Epps, during the opening credits of Scream 2.
On the one hand this acknowledgement was refreshing. The series brought serious comedy in horror to the forefront, making it more acceptable to have a few chuckles between all those bloody bodies hitting the floor. But they were still, you know, the only Black characters. Even among the knowing, progressive gatekeepers in the new-age world of the '90s, Black lives were not being centered in horror films.
Get Out, and beyond
In 2017, Jordan Peele's Get Out famously broke that trend, and grossed a quarter of a billion worldwide in the process. Since then, Peele, and other Black filmmakers such as Gerard McMurray and J.D. Dillard, have boldly ventured into the genre with Black characters no longer the sacrificial lambs, used to establish the ferocity of the villain before the main character even makes an appearance. Instead, these characters are surviving the films until the bitter end. Here's a list of Black horror films to watch this Halloween season.
Binged to Death (2023, 6.4 on IMDb)
If you're interested in horror comedies, Binged to Death is an excellent place to start. Directed by Craig Moss, the film's bang-up-to-date premise involves two best friends (Loni Love and Carl Anthony Payne II) who abduct broken-up reality show couples in order to literally torture them into getting back together. It's, um, funnier than it sounds.
The Blackening (2022, 87% on Rotten Tomatoes)
Directed by Tim Story, The Blackening is also a horror film, comedy, and thriller in one. Using the "trapped in a cabin" motif, this film is about seven friends who go on a vacation and must rely on their street smarts and horror movie knowledge to escape the clutches of a killer with a vendetta (see the tagline: "We can't all die first.")
Nope (2022, 77 on Metacritic)
Peele's follow-up to Get Out and Us, this star-studded film includes appearances from Daniel Kaluuya, Keke Palmer, and Keith David, and those are just the ones with K as an initial. The plot of Nope involves aliens, UFOs, and other otherworldly happenings; once again, Peele managed to bring Blackness to a new frontier.
Black Box (2020, 6.2 on IMDb)
Directed and co-written by Emmanuel Osei-Kuffour, this more-traditional horror film involves a man (Mamadou Athie) who lost his wife and memory in a bad accident. To reverse the damage, he submits to freakishly horrible experimental treatments by a shadowy doctor (Phylicia Rashad). Yep, Black Box is the stuff that legit nightmares are made of.
Sweetheart (2019, 93% on Rotten Tomatoes)
Lastly, J.D. Dillard's Sweetheart is the twisted thriller you never knew you wanted to see. It's about a shipwreck survivor (Kiersey Clemens) who ends up on a deserted island, where she must fight off a mysterious dark force each night. Don't let the title fool you: Sweetheart is the epitome of a classic scary movie.