Game On
When ratified, writers' strike-ending deal should improve quiz shows soon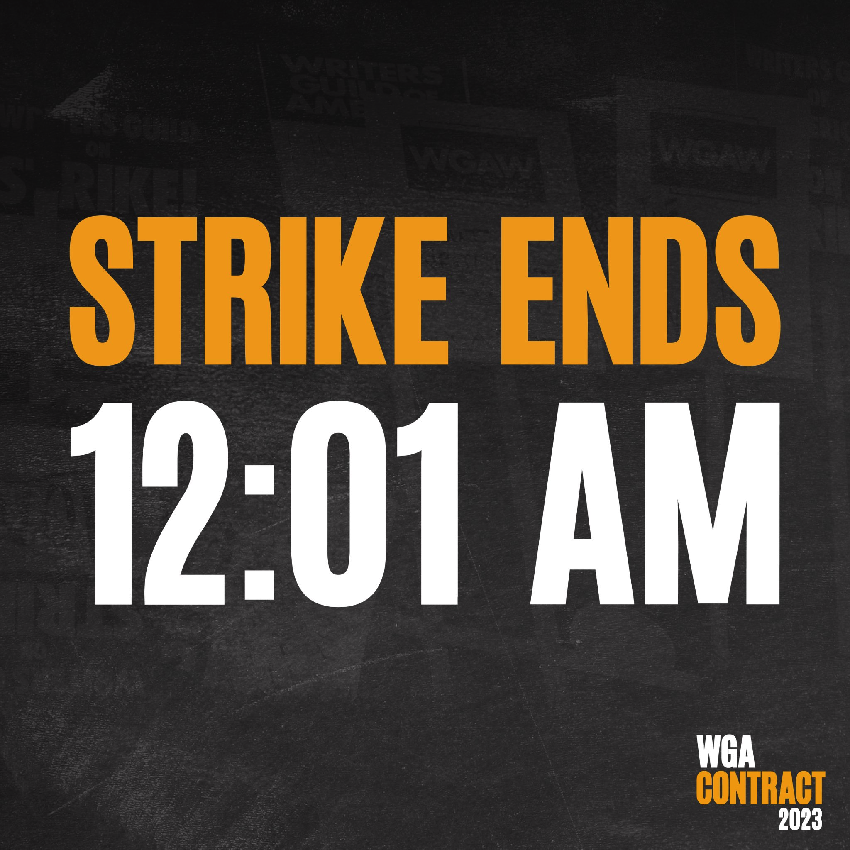 UPDATE: A version of this story appeared on Questionist on Sept. 25, when the tentative deal was first announced. It is updated here to reflect the approval vote of Sept. 26, and the writers' imminent return to work.
---
The leadership of the Writers Guild of America on Tuesday approved a three-year deal announced on Sunday, to end the writers' strike that had stopped most productions since it began in early May. A full ratification process is still pending, but in the meantime the strike was lifted at 12:01 a.m. today, meaning that quiz-show writers are returning their contributions to the sets immediately – though the shows generally tape many weeks in advance of their air dates.
Writers were especially sorely missed on high-question-volume shows such as Jeopardy!, where Season 40 recently began with material that was previously written but unused – or, in some cases, previously used. With the strike lifted, writers are also available to adjudicate correct responses, and rewrite clues that are ambiguously worded.
Speaking on the condition of anonymity during the ongoing strike negotiations, a member of the Jeopardy! team told Questionist in early September that should the show's writers return to work, "as fast as feasible, we'd try to nudge the repurposed material out in favor of new material."
"I'd think off hand, if we go back on a Tuesday" the source said, "then even if we're taping on Wednesday, we'd throw in something about the mud at Burning Man, to take them away from all the questions about Ally McBeal they'll be seeing."
(Burning Man festival traffic was snarled by impassable conditions over Labor Day weekend. Ally McBeal left the airwaves 21 years ago.)
When individual contracts are buttoned up, Jeopardy! writers plan to go back to work on Monday, Oct. 2, the source said.
Variety reported on Sunday that the deal was struck after a week of intensive negotiation ahead of today's Yom Kippur holiday, which was seen by both sides as an unofficial deadline. Between the announcement of the tentative deal and Tuesday's approval vote, the site reported, writers had not returned to work, but had left the picket lines.
Though not all quiz shows rely on Guild writers, many of the larger productions do. Besides Jeopardy!, quiz shows recently nominated for the WGA Award for Best Quiz/Audience Participation Show include Capital One College Bowl, The Chase, The Weakest Link, and Who Wants to Be a Millionaire?.