From Scream to Shining Scream
A super-scientific ranking of the most haunted states of the union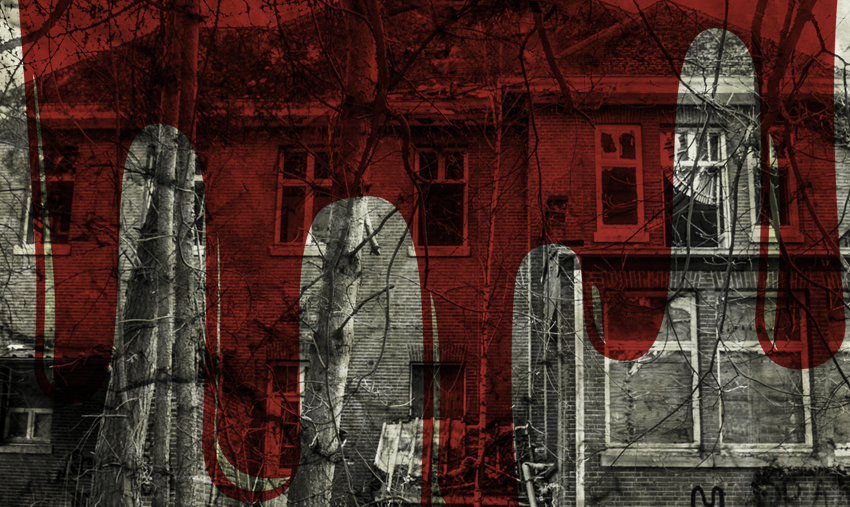 Choosing the most haunted U.S. states is a little like judging figure skating at the Olympics: it's subjective and imperfect, and personal biases sometimes come into play. Some lists are based on the number of Halloween costume stores in each state, or pop-up haunted houses at Halloween – a fine metric for how much the people like celebrating Halloween, maybe, but also maybe just a ranking of the states' populations.
As serious people of science, we've based our rankings instead on the number of ghost sightings, the number of haunted locations, and, crucially, the paranormal power and freaky-factor of the state's very most haunted places.
What's that you say? Still sounds subjective and imperfect, and rife with personal biases? Umm, let's just get to the list.
#5 Louisiana
The fact that the Bayou State isn't listed higher just shows you how much competition is out there. Louisiana has some famously creepy vibes—swamps, voodoo, moss-covered cemeteries, old plantation houses, and terrifying summer humidity. Two of Louisiana's 295 haunted locations:
#4 Massachusetts
The long and troubled past of the Old Colony State includes stories of witches, spirits, spooky forests, Jaws – and if it served as the (dark, racist) inspiration for many of H.P. Lovecraft's stories, you know it has serious creep-out potential. There are 322 haunted locations recorded in the state, including:
Lizzie Borden B&B in Fall River: Obviously there are mad ghosts in the home where Borden was accused of murdering her parents with an axe (she was later acquitted, but ghosts care nothing for your technicalities).
The entirety of Salem, duh.
#3 Florida
The Sunshine State ranks second in number of paranormal investigators with 37, plus it's home to that guy who beat a shark to death with a hammer. The site of the shark-murder is not one of its 605 haunted locations, but these are:
America's oldest continuously-populated city, St. Augustine is chock full of haunted places. The St. Augustine lighthouse is haunted by the Pittee girls, and the Royal Hope Hospital that was built on – stop us if you've heard this one – a Timucua burial ground.
Key West's East Martello Fort is cursed by (gulp) Robert the Doll – replete with black, beady eyes, a "Chucky-like" smirk, and a sailor suit. (Okay, that last part is kind of adorable)
#2 Texas
You probably already know that Texas is #1 in prisoner executions, so it's not too surprising that they lead the nation with 7,517 ghost sightings … according to the very reputable GhostsOfAmerica.com, whose logo looks like this:
Anyway, Texas also has 930 haunted locations, 13,710 cemeteries, and a nation-high 158 paranormal investigators. Here are two of their favorite… uh, haunts:
#1 California
Sure, it's the nation's most populous state. But the Golden State also has an astounding 1,390 haunted locations, 50 percent more than our runner-up. And that's to say nothing of the scary high real estate prices! Anyway, you know the drill by now, here are the two places:
Alcatraz Penitentiary is home to tons of criminal-ghost sightings, mysterious smoke and sounds, and "tingling sensations" – not just from knowing you're standing in the same place Nic Cage once did.
A former WW2 troop ship, RMS Queen Mary is docked in Long Beach and considered one of the most haunted places in the world.
What's that you say? A lot of these places are only "considered one of the most haunted" by their marketing teams? Umm, this article is over. Happy Halloween!