Day of the Thread
Crossworld offers up tricks, treats, textiles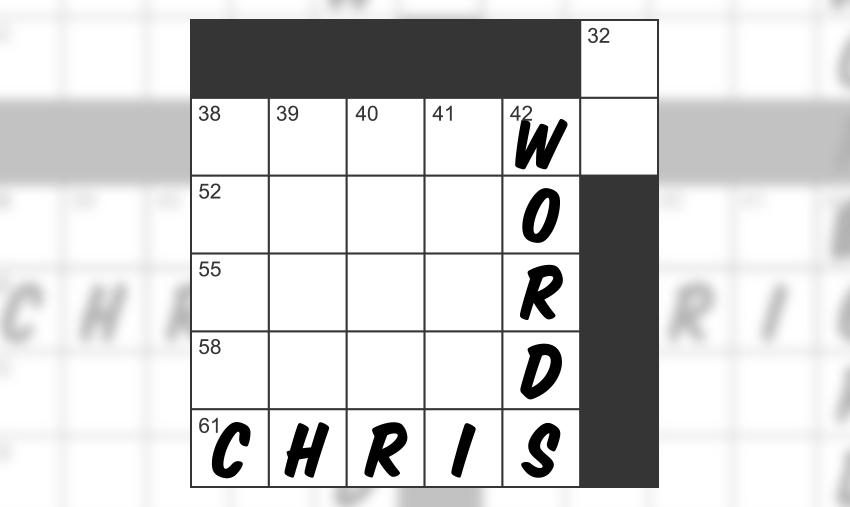 Crossword constructors really like holidays, and Halloween is catnip for new themes. We had a great first week of October, so let's ready our mechanical pencils and dive back into the puzzle slate!
Clues you can use
Monday, Oct. 2 (Atlas Obscura, constructed by Natan Last)
Name for a prank-filled October 30 in parts of New Jersey and Pennsylvania = MISCHIEF NIGHT
Happy spooky season everyone! In the Northeast, Mischief Night focuses on the "trick" of "trick-or-treat." Since the 1930s and '40s, children have committed their pranks on Halloween Eve, mainly to separate the pranking from the next day's costumes and candy. According to an oft-cited Boston Globe article, kids in 1937 were found "ringing false alarms, setting fires, breaking windows, and in general doing their best to annoy people." By the '70s and '80s it had gotten out of hand, with 800 fires reported just in Detroit (where it's called Devil's Night), and curfews were implemented. Today the tradition might be mostly gone, as NorthJersey.com half-laments that pranks just don't happen anymore. But we can still remember them in our puzzles!
Tuesday, Oct. 3 (USA Today, constructed by Nate Cardin)
Member of a large American labor union = TEAMSTER
The International Brotherhood of Teamsters was founded in 1903, originally as a union for horse-team drivers. The IBT quickly expanded to include workers in various transportation sectors, and over the decades, it grew in both size and influence, becoming one of the most prominent labor unions in the U.S. By far, the most famous member was its leader Jimmy Hoffa, who expanded the union to its largest power in the '60s and '70s, but the group's reputation was marred by corruption and connections to organized crime. Today, the Teamsters still represent workers in transportation, logistics, and other industries, and even helped the writers in the WGA strike.
Friday, Oct. 6 (New York Times, constructed by Zhouqin Burnikel and Tom Pepper)
Fabric made from wood pulp = RAYON
In 1891, French industrialist Hilaire de Chardonnet developed a fabric he called artificial silk, made from cellulose. Its name is a combination of ray, as in a beam of light, and the fabric-specific "-on" suffix, from cotton. While rayon itself maybe isn't the most interesting, I wanted to use this opportunity to help straighten readers who confuse similar sounding fabrics. Meet me below for a puzzle where I'll give you three actual clues used for a fabric that ends with "-on," and you guess which one it is.
Some sartorial solving
Prom dress material / Lingerie material / Elegant fabric = CHIFFON
Wrinkle-resistant synthetic / Polyester shirt fabric / Fabric mentioned in "We Didn't Start the Fire" = DACRON
Fabric used in drapery / Chiffon or voile used to make curtains / Sheer woven fabric = NINON
Polymer introduced by DuPont in 1938 / Stocking stuff / Paintbrush bristles material = NYLON
Acrylic fiber trademarked by DuPont / Fabric originally called "Fiber A" / Wool substitute introduced in 1950 = ORLON
'Casting call
If you love listening to NPR's Weekend Edition and hearing puzzles every Sunday, a new podcast has dropped that you'll love. The Puzzler debuted on Oct. 3, hosted by author A.J. Jacobs, and featuring challenges by puzzle author Greg Pliska. The author of the 2022 bestselling book of the same name, about solving crosswords and life's other problems, Jacobs's short-form podcast welcomes puzzle-solving celebrity guests such as Michael Ian Black, Mina Kimes, and Roy Wood Jr. It comes out daily, so find it wherever podcasts are available and start solving along!
---
Chris King is a longtime crossword commentator, and the author of five published puzzle books. His column appears on Questionist every Sunday.