The seasons turn, and so do ice skaters
Chriswords takes us from Boston to Lagos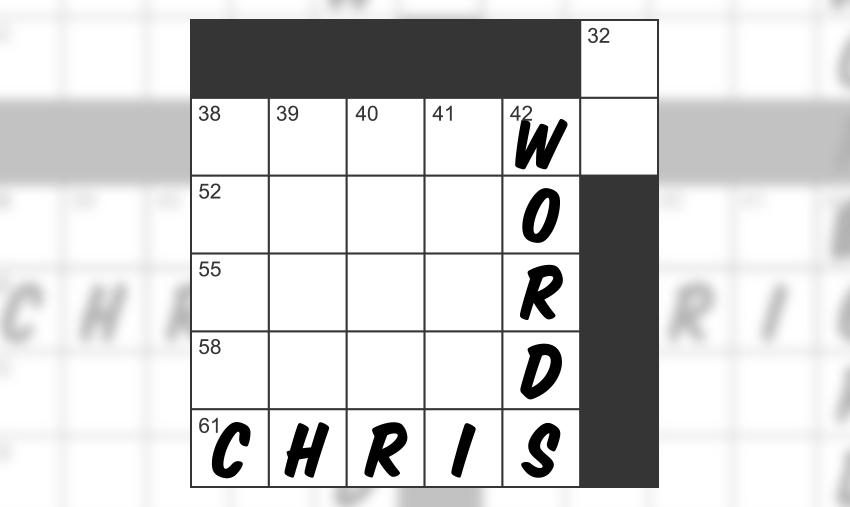 Happy fall, everyone! I live in South Carolina, so I've still got a couple more weeks of summer. But one place that is definitely cooler is Boston, home of the crossword league Boswords. The Fall 2023 Themeless League starts very soon, so if you want to try your hand at speedsolving crosswords online, sign up today!
Now, to the puzzles of the past week:
Clues you can use
Monday, Sept. 18 (The New Yorker, constructed by Elizabeth C. Gorski)
Genre for Yemi Alade = AFROPOP
Each year, more musicians from Africa are approaching household-name status in the U.S., and Yemi Alade is another great example. Inspired by genres including R&B and dancehall, the Nigerian has won many African music industry awards, especially from her first two albums King of Queens (2014) and Mama Africa (2016). Her song "Johnny" has more than 150 million views, and holds the record for most watched music video by an African woman. Getting that stateside recognition, Beyoncé included Alade on her 2019 soundtrack album The Lion King: The Gift. With Nigerian musicians like Burna Boy selling out Madison Square Garden, names like Yemi Alade will become more prominent.
Wednesday, Sept. 20 (Vox, constructed by Adesina O. Koiki)
Ice skating turn named after a Native American people = CHOCTAW
Halito! Always a sporty people, the Choctaw created a version of traditional stickball centuries ago which they called "little brother of war," and today the Choctaw Indian Fair is the home to the World Series of Stickball. In figure skating, the choctaw is a maneuver where both the foot changes and blade changes direction, creating an S shape – though in 2020, citing corrective action in diversity, equity, and inclusion, the organization Skate Canada officially renamed the choctaw to "S turn."
Originally native to Mississippi, the Choctaw were the first group forced to migrate through the Trail of Tears by the Indian Removal Act. In a state long associated with indigenous people, the name Oklahoma itself comes from the Choctaw words okla ("people") and homa ("red"). With more than 200,000 members today, the Choctaw are the third-largest recognized tribe in the U.S., only after the Cherokee and the Navajo.
Friday, Sept. 22 (The Atlantic, constructed by Paolo Pasco)
Third-most-subscribed-to YouTube channel, after T-Series and MrBeast = COCOMELON
Maybe no YouTube channel ever has captured more hearts and minds than CoComelon – but only the hearts and minds of children. Launched in 2005 by 3D animation studio Treasure Studio, CoComelon features engaging, colorful animations set to catchy nursery rhymes and educational songs. With 165 million subscribers, it is genuinely a children's entertainment juggernaut, with the franchise even expanding into live shows. Anecdotally, I've heard from parents that the channel is a great way for their child to engage with songs, but also that the videos land in the uncanny valley. To get a taste, this Bath Song video is CoComelon's most watched video, with 6.8 billion views.
Outside the boxes
If you've followed the first two installments of Chriswords, you'll see that this week's crosswords aren't from the big newspapers. There's a whole world of crosswords out there, and they publish many every single day! While it's hard to keep up with the whole crossworld, the #1 source you can use to find puzzles is Daily Crossword Links, which recently celebrated its first anniversary.
Founded by 2022 Lollapuzzoola champion Matt Gritzmacher, DCL features links to every puzzle published that day, shows you which ones feature a subscription, and helps curate your puzzle experience. If solving one Thursday puzzle isn't enough, for instance, DCL featured links to 46 other crossword puzzles published on Sept. 21 alone! The puzzles we discuss here will assuredly be tagged there as well, so I hope this can be a new puzzle resource for you.
Now that I've given you a whole bunch of homework, I hope you have a great week of solving ahead! Happy puzzling!
---
Chris King is a longtime crossword commentator, and the author of five published puzzle books. His column appears on Questionist every Sunday.