'An Independent Will'
Jane Eyre has been inspiring everybody for 166 years and counting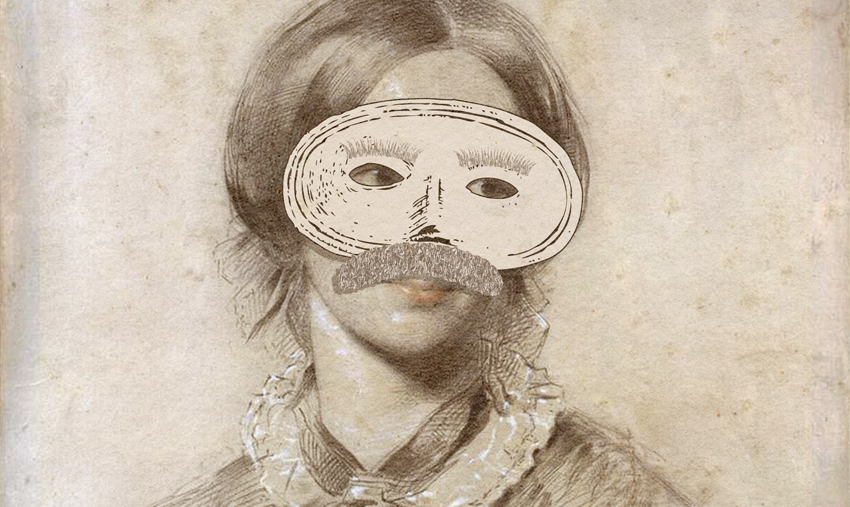 Upon the publication of Jane Eyre on Oct. 19, 1847, Charlotte Brontë's feminist-leaning gothic romance ruffled the feathers of many in the (cough… patriarchal) social order of the time. 
When Charlotte, and her equally brilliant novelist sisters Emily and Anne, dropped the male pen names which they had used to get the tight-laced readers of the time to even consider reading their works and revealed themselves as (gasp!) female authors, the pearl-clutching reached fever pitch. The Brontë sisters, along with Charlotte's feisty protagonist, Jane Eyre, weren't having any of it. Though they weren't especially twisted sisters, their theme song could have been "We're Not Gonna Take It".
The brilliant Jane Eyre is still edgy and defiant today – and still obsessed over by rebellious teens, hard-core romantics, middle-aged book club members, and lovers of classic literature. Just check out the Jane Eyre/Brontë sisters' Subreddits, where the conversation runs deep; TikTok for personal opinions and analysis; and even Pinterest, which is full of Jane Eyre "aesthetic" inspiration boards. (Lest you wonder: misty and mossy moors, shadows and candelabras, fireplaces and lace, and dark rooms in gothic mansions.)
It's these passionate readers and lovers of everything Jane- and Brontë-related that make them really tough critics when it comes to adaptations. There have been an eye-popping 31 versions of Jane Eyre for TV or film, and this number doesn't include the many silent films made in the early 20th century. None of these derivative works is fully embraced as the "best," nor fully condemned as the "worst," but weaknesses or failures generally boil down to:
Jane and Rochester's "plainness factor" is off – "conventionally beautiful" doesn't work
The actors are too well-groomed, too old, or don't show enough "burning desire" type chemistry
The script takes too many liberties with the source material
The cinematography doesn't capture the moody, gothic vibe
The attic wife has the wrong level of "crazy" (it's a whole thing)
If you're not scared away by all that, then audience scores suggest that the most successful versions include the 1983 series starring Zelah Clarke and Timothy "007 Dalton" Clarke; the 2006 series starring Ruth Wilson and Toby "007 bad guy" Stephens; and the 2011 film starring Mia Wasikowska, Michael Fassbender, and Dame Judi "007's boss" Dench.
Finally, there are those bits of art and ephemera that went even further afield – and readers, you know that's where the action is for us.
"I Walked with A Zombie" was a 1943 zombie thriller loosely based on the classic novel. In 2011, there was chatter about a remake starring Gary Oldman and Liv Tyler. (We would still love to see this, if any producers are reading)
Released in 1952, Sangdil was a popular Hindi-language adaptation. It stayed true to the love story, and paved the way for several other Indian Jane Eyre adaptations in Hindi, as well as Tamil and Telugu. (There were other international versions as well: Ardiente Secreto in Mexico, The Orphan Girl from Hong Kong, and The Man I Love from Egypt, among others!)
In 1982, the Second City comedy troupe did a series of sketch parodies titled Jane Eyrehead – starring Andrea Martin and Joe Flaherty in the leads, as well as comedy legends Eugene Levy, John Candy, and Martin Short. The shorts hilariously transport the story from the original gothic manor to the set of (obviously) The Benny Hill Show.
Another unexpectedly successful adaptation of Jane Eyre was the Broadway musical that opened in 2000. It had critics raving, but the magic didn't last—the show's run ended in June 2001 after 36 previews and 209 performances.
But no matter the medium or genre, it's clear that Jane Eyre is still inspiring us. And that's not surprising: as the heroine said herself, "I am no bird, and no net ensnares me; I am a free human being with an independent will."
Preach, Jane. Preach.